[ad_1]

Nearly 8,000 Ukrainian civilians have been killed since Russia launched its invasion of Ukraine in February, according to Ukraine's human rights commissioner.
Over the past eight and a half months, at least 7,938 Ukrainian civilians have died, including 430 children, as per a Facebook post by Dmytro Lubinets, the Verkhovna Rada [Ukrainian Parliament] Human Rights Commissioner (Ombudsman).
Apart from deaths, the ombudsman also stated that at least 10,897 Ukrainian civilians, including 827 children, have sustained injuries in the war. In addition, 260 remain missing due to the war and 10,570 have been deported to Russian-occupied territories or the Russian Federation itself.
Lubinets also reported that the Russian army has destroyed thousands of infrastructures, including 2,688 facilities for education and 786 kindergartens. At least 150,000 to 180,000 square meters of land and nearly 14,000 square meters of Ukraine's waters have also been contaminated with explosives, the ombudsman said.
The new details come as Russian forces continue to pound Ukrainian targets with missiles and drones. On Tuesday, Russian troops opened fire on the Velyka Oleksandrivka in Kherson Oblast using multiple launch rocket systems (MLRS). At least two civilians sustained shrapnel injuries from the shelling, according to a Telegram post from Deputy Head of the Office of the President of Ukraine Kyrylo Tymoshenko, as translated by Ukrinform.
The Russian army has also been accused of raiding civilian homes in the occupied city of Kherson in hopes of rooting out partisan resistance. As of Monday, dozens of civilians had been detained, CNN reported, citing the National Resistance Center.
"Amid the counteroffensive of the Armed Forces of Ukraine, the occupiers have significantly intensified filtration measures," the National Resistance Center was quoted as saying by the outlet. "Raids among the local population have intensified in the temporarily occupied part of Kherson region. The occupiers are actively looking for the underground movement."
The city is expected to be the site of a looming battle between the Russian and Ukrainian forces fighting for control. Ukraine's army has slowly been pressing toward the city, liberating more than 100 towns and villages along the way. The city of Kherson and the surrounding areas are the only Russian foothold remaining west of the Dnipro River, as per The New York Times.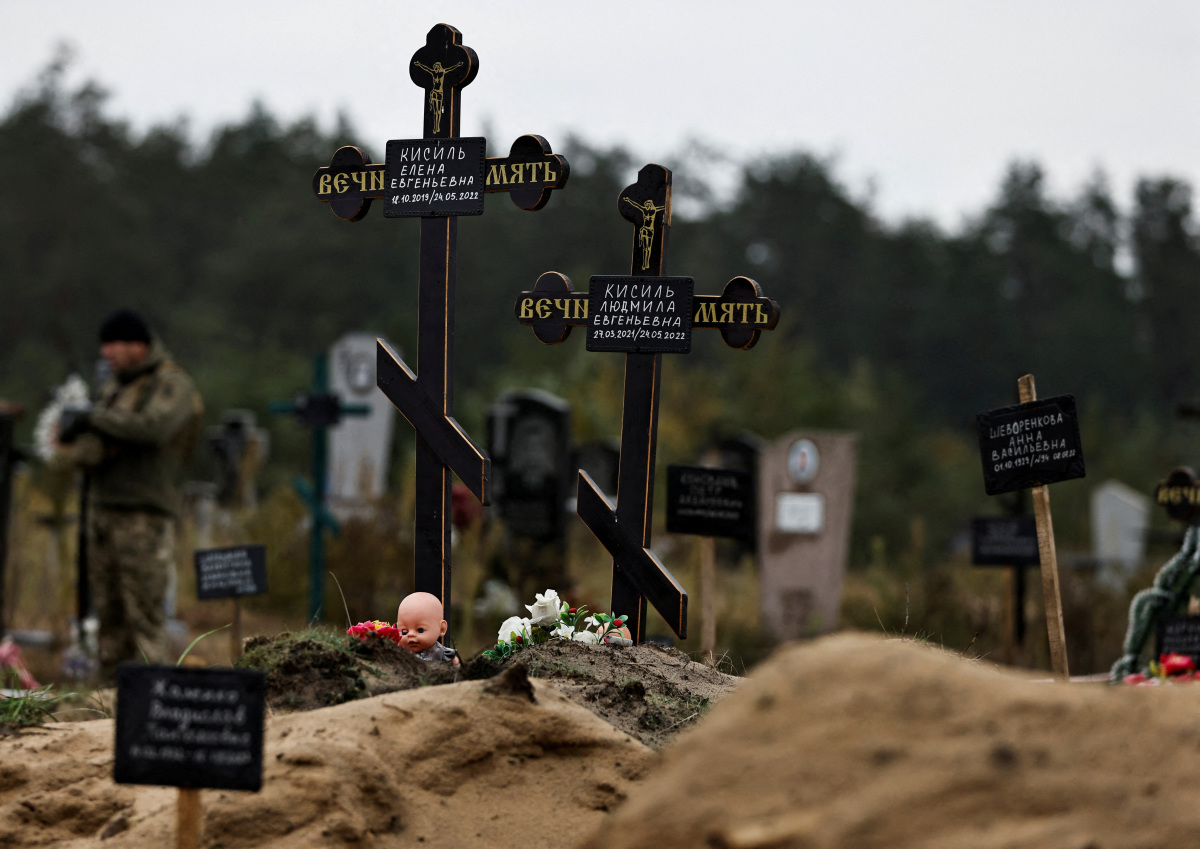 Related Articles


[ad_2]

Source link