[ad_1]

Russia's total number of casualties in the invasion of Ukraine crept closer to 80,000 as it lost another 740 soldiers in a single day this week, according to data provided by the Ukrainian military.
Russia suffered 78,690 combat losses among its personnel between the start of the conflict in late February and Thursday, the General Staff of the Armed Forces of Ukraine said in its most recent casualty report.
Losses within the same period also included 2,804 tanks and 5,682 armored fighting vehicles (AFV), among other pieces of military equipment.
In its previous casualty report released Wednesday, the General Staff of the Armed Forces of Ukraine stated that Russia had lost 77,950 personnel, 2,801 tanks and 5,665 AFVs.
Most of Russia's recent losses were sustained in the directions of Avdiivka and Lyman, two cities located in Ukraine's partially Russian-occupied Donetsk region.
In September, Russian Defense Minister Sergei Shoigu claimed that 5,937 Russian soldiers had died in Ukraine by that time.
However, U.S. Army Gen. Mark Milley, the chairman of the Joint Chiefs of Staff, said Wednesday that more than 100,000 Russian soldiers have been killed or wounded in the war, Reuters reported.
Ukraine has "probably" suffered a similar number of casualties, said Milley, who is the most senior military officer in the U.S. Armed Forces.
Russia has been able to call up 300,000 reservists following the announcement of troop mobilization in September, but it has been funneling newly drafted conscripts with little training to the front line in Ukraine's east, causing heavy casualties, according to the Ukrainian military and Western analysts.
Russia's losses have prompted public outcry and criticism of military commanders from surviving soldiers and family members of recently mobilized fighters, who claimed their units were led to slaughter in poorly planned operations.
Amid these reported losses, Russian forces were ordered to pull out of Kherson in south Ukraine, dealing a significant blow to Russia as it faces a Ukrainian counteroffensive.
The city, which was the only regional capital that Russia was able to capture since it invaded Ukraine, could no longer be supplied, according to Gen. Sergei Surovikin, the commander of all Russian forces in Ukraine.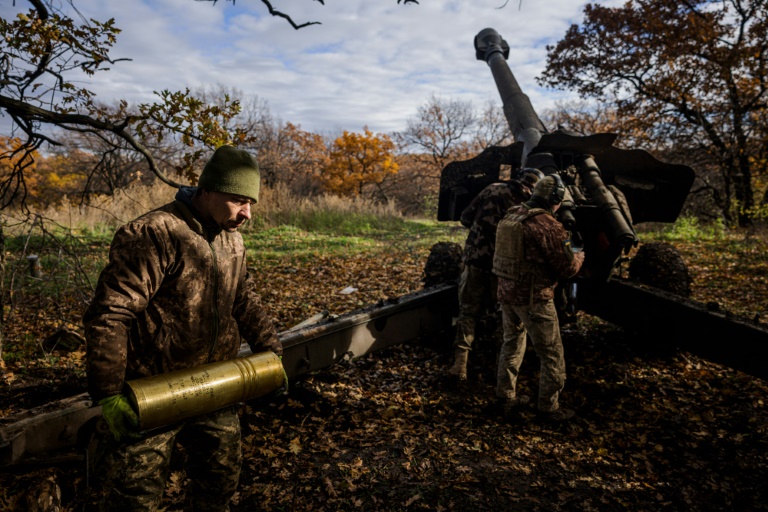 Related Articles


[ad_2]

Source link