[ad_1]

A video shared across social media seemingly showed the last moments of an aircraft seconds before it crashed in Nepal on Sunday morning, killing 68 of its 72 passengers.
The footage, shared on Twitter by Aerowanderer, showed the ATR-72 twin-engine propeller plane flying at a dangerously low altitude over a residential area and banking sharply left before a loud explosion was heard.
A spokesman for flight operator Yeti Airlines later confirmed the news that the plane crashed in the city of Pokhara and the number of people on board. The Civil Aviation Authority of Nepal also released a statement confirming the crash and said at least 68 of the passengers died in the crash. Among the plane crash victims were 37 men, 25 women, three children and three infants.
The Nepal Army has successfully retrieved 66 bodies from the crash site as of Sunday evening. At least 29 of the bodies were taken to hospitals for identification while 33 were still at the site, The New York Times reported, citing the army's spokesperson Brig. Gen. Krishna Prasad Bhandari.
It is still unclear what caused the plane to crash. A five-member committee has since been formed to investigate the cause of the accident. A report is expected within 45 days, per CNN, citing Nepal's deputy prime minister and government spokesperson Bishnu Paudel.
Sunday's plane crash was the third-deadliest in Nepal's history and the country's worst aviation disaster since 1992 when 167 people were killed when Pakistan International Airlines (PIA) Flight 268 crashed while approaching Kathmandu-Tribhuvan Airport (KTM).
There have been a total of 42 plane crashes in Nepal's history since 1946. In May 2022, a plane carrying 19 passengers and three crew members to the local tourist spot Jomsom crashed in the mountainside of the Himalayas. There were no survivors in the crash.
An investigation later ruled that the pilot flew into dense clouds, disregarded audio warnings and became disoriented before crashing into a mountain.
In February 2016, a Tara Air plane carrying 23 people crashed midway through a 19-minute flight. All passengers, including two foreigners and two infants, died in the incident. The crashed aircraft was also scheduled to fly from Pokhara to Jomsom.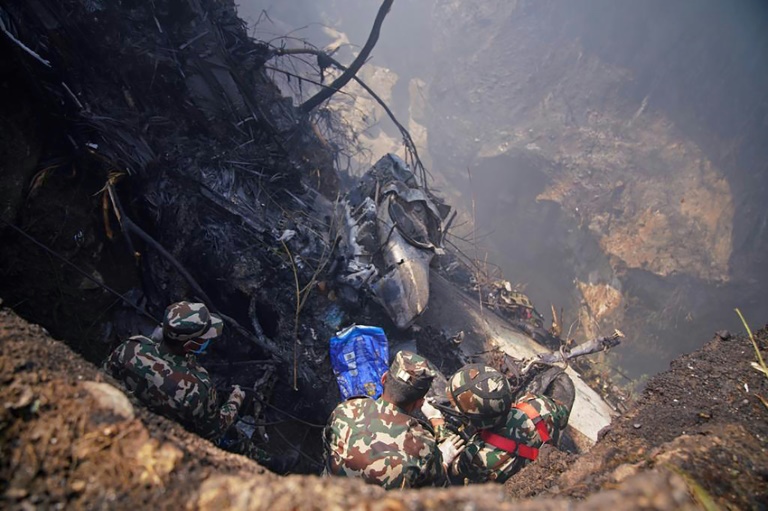 Related Articles


[ad_2]

Source link