[ad_1]

China detected more than a hundred COVID-19 variants in recent months, experts said, and nearly 250 million in the country may have contracted the virus within the first 20 days of December.
More than 130 sublineages of the coronavirus' omicron variant were detected in China in the past three months, Xu Wenbo, the head of the National Institute for Viral Disease Control and Prevention, revealed during a news conference on Dec. 20.
Among them, 50 had triggered local infection clusters, the official said.
These sublineages will likely co-circulate in China in the future along with the current dominant COVID-19 strains, BA.5.2 and BF.7, Xu was cited as saying by the newspaper China Daily, which is owned by the state's ruling political party.
The Chinese Center for Disease Control and Prevention (China CDC) will continue to monitor the pathogenicity and genome sequencing of new variants, according to Xu.
Nearly 37 million in China may have been infected with COVID-19 on a single day last week, Bloomberg reported on Dec. 23, citing estimates from the health agency.
Up to 248 million, representing nearly a fifth of China's population of 1.4 billion, likely contracted the virus in the first 20 days of December, according to minutes from an internal meeting of the China CDC that was held on Dec. 21.
In comparison, data provided by the World Health Organization showed that around 10.1 million COVID-19 cases have been recorded in China so far.
Several nations have moved to mandate coronavirus tests for passengers arriving from China as the country experiences a resurgence in coronavirus cases.
The United States, Japan, South Korea, Taiwan, India and Italy have all announced testing requirements for passengers from China, the Associated Press reported.
In a Wednesday press release, the U.S. Centers for Disease Control and Prevention explained that its required testing, which will start on Jan. 5, was in response to the current outbreak in China and what the agency claimed was a lack of adequate transparency from the country.
Authorities in Japan and Taiwan have expressed similar concerns.
"Right now, the pandemic situation in China is not transparent. We have a very limited grasp on its information, and it's not very accurate," Wang Pi-Sheng, the head of Taiwan's epidemic command center, told AP.
However, Chinese officials claimed China has always reported the virus strains it has found in a timely way.
"We keep nothing secret. All work is shared with the world," Wu Zunyou, the chief epidemiologist at China CDC, said Thursday.
China eased its pandemic restrictions earlier this month, which reportedly allowed COVID-19 to spread in the country.
Chinese state media has not widely reported the fallout from the surge, and government officials have blamed Western media for hyping up the situation, per AP.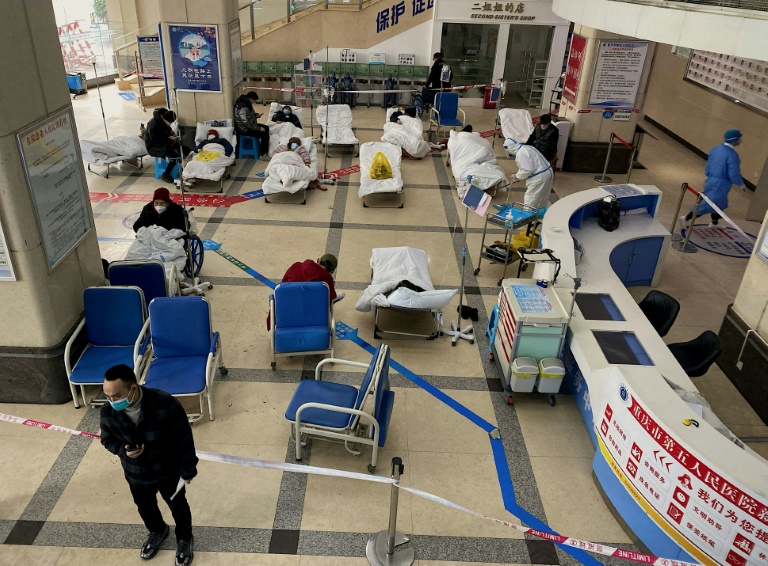 Related Articles


[ad_2]

Source link