[ad_1]

A Russian attack on Ukraine's southeastern Zaporizhzhia region Wednesday resulted in the death of a newborn baby, according to Ukrainian officials.
Russia fired two rockets at the city of Vilniansk overnight, and one of them hit a local hospital with a maternity ward, regional governor Oleksandr Starukh announced on Telegram Wednesday.
The strike killed a 2-day-old baby, Starukh said.
"Grief fills out hearts – a baby who has just appeared in the world has been killed," the official wrote in another post.
Several doctors were also injured in the attack, with one receiving severe burns.
Units from Ukraine's State Emergency Service rescued the deceased baby's mother as well as a doctor from the rubble, the agency said in a statement.
The two-story hospital was "destroyed," according to the service.
The International Rescue Committee condemned Russia's attack on the facility, which the global humanitarian aid group provided with health donations.
"This attack is part of a dangerous global trend of increasing attacks on health in conflict which all too often are committed with impunity," Bob Kitchen, the IRC's vice president for emergencies, was quoted as saying in a statement.
"Hospitals are not a target. Health facilities are protected under international law and should be safe havens in times of crisis and conflict," he added.
Under Article 8 of the Rome Statute of the International Criminal Court, the "extensive destruction and appropriation of property, not justified by military necessity [and] carried out unlawfully and wantonly," is considered a war crime.
Russia carried out strikes against residential buildings and utility infrastructure in the regions of Zaporizhzhia, Kyiv, Vinnytsia and Lviv Wednesday, the General Staff of the Armed Forces of Ukraine said.
Three people died in the Ukrainian capital of Kyiv, while 11 were injured, the city's military administration said.
Ukrainian President Volodymyr Zelensky accused Russia of trying "to achieve with terror and murder what it wasn't able to achieve for nine months" following the recent strikes.
The United Kingdom's Ministry of Defense previously warned that Russia would step up its attacks on civilian targets as it continues to suffer defeats on the battlefield.
Russia launched more than 100 missiles at Ukraine, considered to be its heaviest wave of strikes over the course of the war, shortly after its forces retreated from the key Ukrainian city of Kherson earlier this month.
In total, 6,595 civilians have been killed in Ukraine, while another 10,189 were left injured, the Office of the United Nations High Commissioner for Human Rights said in its most recent casualty report.
Russia has repeatedly denied accusations that its forces deliberately targeted civilians in its ongoing invasion.
However, monitors for the United Nations said that Russian attacks appeared to be coordinated as some occurred right as people were commuting to work or taking children to school.
Russian forces have also attacked civilians who were attempting to flee, an independent inquiry found.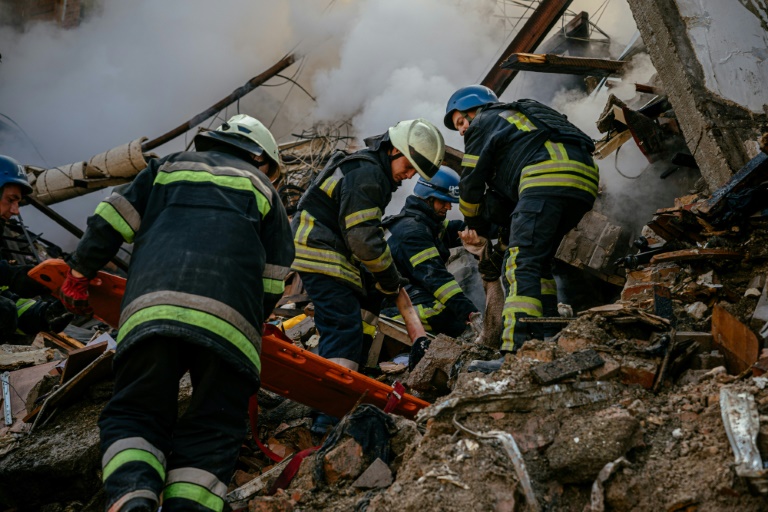 Related Articles


[ad_2]

Source link