[ad_1]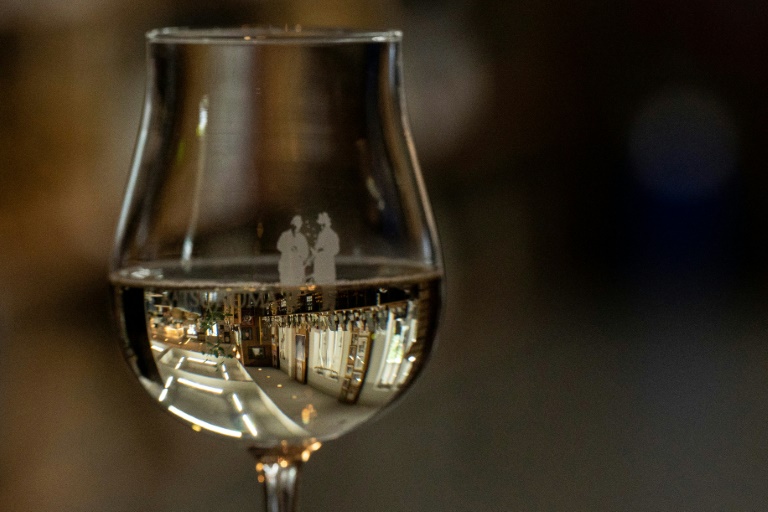 A 36-year-old British novelist said her drink was spiked and she was raped during a 2018 Tinder date.
In an interview with MyLondon, Zoe Rosi, of Greenwich, London, said that her alleged attacker acted like they simply had a "one-night stand" following the incident.
The author said that she struggled to come to terms with the idea that she was raped and that by the time she'd realized what had happened, it had been too late to take legal action because she had washed off the DNA.
Rosi recalled matching with the unidentified man on the dating app in 2018 and thinking that he seemed "a cut above your average Tinder guy" after a few days of chatting. She said he was "sweet and charming" and even took the time to read one of her books.
Rosi said she met up with the man at a South East London pub in December 2018, and things were initially going well. She'd had one glass of wine and went to the bathroom, leaving her final glass of wine on the table.
During the second drink, she began to feel "really, really drunk and out of it," which she said was not normal as she can usually drink a few glasses without feeling that drunk.
As she began to feel disorientated, her date asked her if she wanted to get fresh air. The man then suggested seeing her home in a cab.
The next thing she knew, the author said she woke up in her bedroom next to him, naked, feeling "confused and violated."
"I could feel that we had [had sex] and I had a fleeting memory of him on top of me, which must have happened before I blacked out completely," Rosi said. "I knew what had happened was very wrong, but I didn't know how to process it. He woke up and was acting fairly normally, as though we'd just had an awkward one-night stand."
She confessed that his actions left her questioning whether it was her fault and that she felt scared to admit to herself that she had been raped.
"This completely threw me," she shared. "Was he right? Had I just drunk too much? Was it my fault I couldn't remember anything? I wondered if the shame of what had happened was my problem. He left and I lay in bed feeling really quite unreal. Deep down, I knew that what had happened was wrong. I hadn't been conscious and I couldn't remember anything, how could I have consented? And yet, I was too scared to acknowledge the idea that I'd been raped. It felt too big and too scary."
After that night, Rosi said the man continued texting her a few times, "not asking to meet up but acting everything was normal, so I replied like that," according to the Daily Mail.
In the weeks that followed, Rosi said she felt "anxious," "defeated" and "worthless." She said she didn't immediately go to the police with her allegations amid her feelings of shame and confusion.
She later realized what had happened to her after coming across a YouTube video about a woman describing being "roofied," which occurs when someone spikes another person's drink with a drug without their knowledge.
However, as it had been a few months since the date, all DNA evidence was gone. In addition, their text message exchange showed she hadn't raised the issue with the man following the incident.
While she eventually spoke to police, who said they could take a witness statement, the British novelist claimed that she was told they couldn't take things further "because the Crown Prosecution Service wouldn't do anything."
She said she decided to come forward with her date rape story to warn other women to be vigilant when going on dates with "strangers" on dating apps.
Following her ordeal, Rosi channeled her feelings of distress and frustration into writing her new book, "Pretty Evil," which she describes as "'The Devil Wears Prada' meets 'American Psycho.'"
The book, for which TV rights are being optioned, served as a therapeutic outlet for her.
"I decided to write my pain out," she said. "Camilla [the character in the book] was everything I wasn't at the time: bold, confident, fearless, ruthless, strong, intimidating, empowered, cunning. She felt like a dark angel who pulled me through. She kills predators in the most ruthless ways imaginable and it may sound twisted, but she helped me take my power back."
"Pretty Evil" is set to be released Tuesday.
Related Articles


[ad_2]

Source link