[ad_1]

China's leading epidemiologist said that the latest COVID-19 outbreak in the country has already infected about 80% of the country's population, or more than 1 billion people.
Wu Zunyou, the chief epidemiologist of the Chinese Center for Disease Control and Prevention, said coronavirus cases rose exponentially after the Chinese government abandoned its controversial zero-COVID policy in December 2022, BBC News reported.
Last weekend, China reported that it saw 13,000 COVID-19 deaths in less than a week, adding to the 60,000 virus-related deaths it has recorded since last month.
Wu also addressed concerns that the Lunar New Year holiday, sometimes dubbed the "world's largest human migration," could lead to more infections in China.
Wu said the scenario of a second wave of infections was unlikely, arguing that many Chinese had already been infected with the coronavirus in the past few months.
"In the next two to three months, the possibility of a large-scale COVID-19 rebound or a second wave of infections across the country is very small," Wu said on his personal social media account, CNN reported.
Research by the National School of Development at Peking University echoed Wu's remark, estimating that more than 900 million people were "likely" to have contracted the virus as of Jan. 11.
The research also said that the epidemic peaked in most parts of China on Dec. 20, 2022, about 13 days after Chinese authorities began to lift coronavirus restrictions.
But the World Health Organization remains skeptical about the figures coming from Chinese authorities, suggesting that the numbers released by China "underrepresent the true impact of the disease."
In rural China, a doctor who operates a very small village clinic told the BBC that he thinks at least 80% of their residents have already been infected with COVID-19.
Doctor Dong Yongming said his clinic is the only one in their area, and villagers come to them when they're sick.
The Chinese doctor said they avoid providing people with medicine beyond their needs, citing the fact that he would only sell four ibuprofen tablets per person as an example.
The latest outbreak in China, which came three years after it first detected the coronavirus, forced other countries to reinstate travel restrictions for Chinese travelers.
But it was the other way around in China, where international travelers are now allowed to enter the country.
Starting Jan. 8, international travelers coming to China are no longer subjected to mandatory quarantine or required to apply for a green health code.
Travelers would only be required to present a negative nucleic acid test 48 hours before departure and to fill out a health declaration form.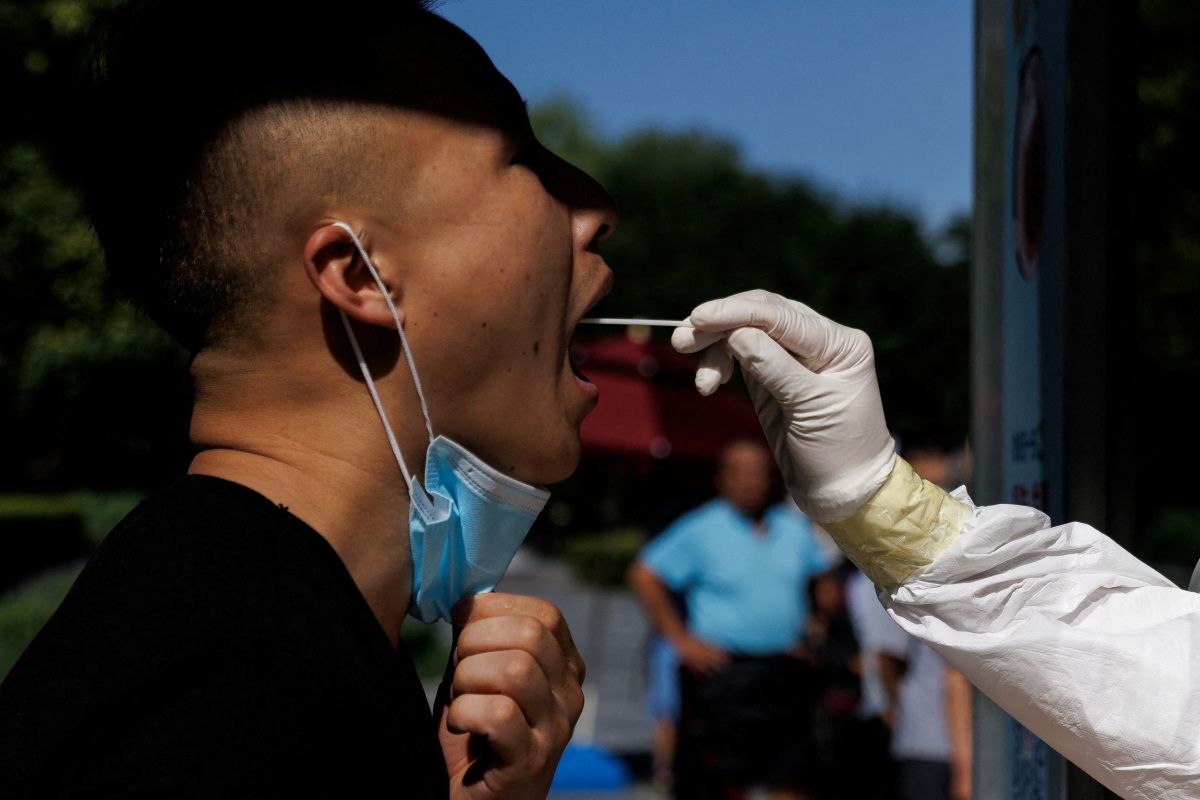 Related Articles


[ad_2]

Source link