[ad_1]

Pakistan says "catastrophic, apocalyptic flooding" in the country underscores its urgent call for climate reparations, a thorny global warming issue that opened the United Nations' annual climate change conference.
Called "loss-and damage" in the climate change community, poorer countries like Pakistan have been seeking payments from wealthier nations for global warming damage.
At the insistence of the Pakistan delegation, the topic was officially added for the first time to the U.N.'s climate change conference. Delegates discussed and debated the issue for 48 hours to open the U.N.'s COP27 conference underway in the Egyptian Red Sea resort of Sharm El-Sheikh.
"We discovered firsthand through the catastrophic, apocalyptic flooding that we experienced earlier this year, and we are still dealing with the consequences of that, that … an event of this scale [does] not have any international financial mechanism available for us to be able to address a tragedy of this scale," Pakistan's Foreign Minister Bilawal Bhutto Zardari told CNBC on Tuesday.
Zardari said Pakistan endured its worst monsoon season in its 75-year history over the summer when one-third of the country was flooded.
Floods killed about 1,500 people, 530 of them children, swept away millions of acres of crops and killed livestock, causing a national food shortage. Millions were displaced and damage estimates run as high as $30 billion.
Climate-vulnerable countries are beginning to feel the harsh effects of a warming planet, with more severe floods, fires, droughts, and extreme weather having far more significant effects on smaller, less financially stable countries. Pakistan produces less than 1% of the world's global greenhouse gas emissions.
The U.S. opposes climate reparations.
"There's plenty of time to be arguing, pointing fingers, doing whatever," U.S. climate envoy John Kerry said in September. "But the money we need right now needs to go to adaptation; it needs to go to building resilience. It needs to go to the technology that is going to save the planet."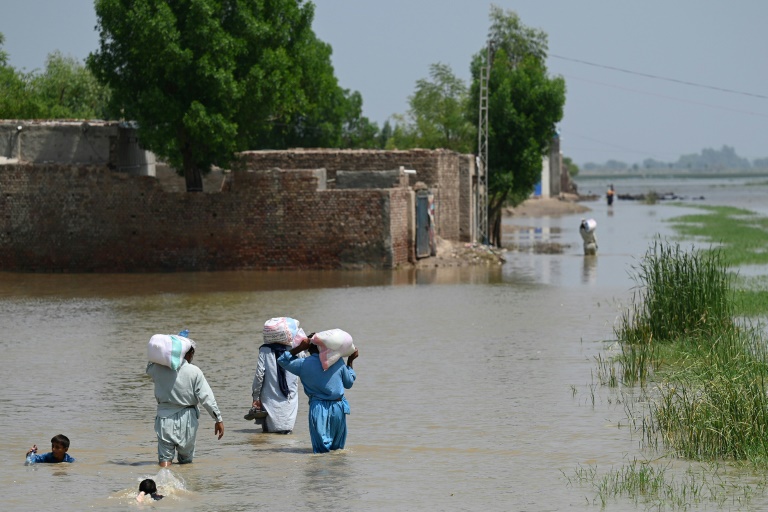 "This is not going to stop at Pakistan," Zardari said. "The next country that's affected should have something available so that they can address the loss and damage."


[ad_2]

Source link