[ad_1]

Polish President Andrzej Duda described the missile attack in the eastern part of the country late Tuesday as an "isolated incident" as his government continues to investigate the strike.
"What happened was an isolated incident," Duda said, according to CNBC.
The Polish leader added that there was "no indication" that other missile attacks against his country would take place.
Duda also told reporters Wednesday that the missile that killed two civilians was "most likely" produced in Russia but said they couldn't conclude yet who fired it, Reuters reported.
Duda added that the North Atlantic Treaty Organization (NATO) is "on standby" following the attack. Poland is a member of the transatlantic security pact.
The Polish president also announced that they enhanced the Polish armed forces' combat readiness in response to the incident. NATO will also assist Poland's air force in securing the country's airspace.
"We have strengthened the readiness of the Polish armed forces, including the air defense. Our planes will be supported by allied planes. We act calmly and prudently," Duda said, according to CNBC.
The Polish government convened an emergency meeting following the attack and summoned the Russian ambassador to Poland, Sergey Andreyev, to demand "immediate detailed explanations."
Polish government spokesperson Piotr Muller said they are considering invoking Article 4 of the NATO treaty, which will allow Poland to discuss the incident at the North Atlantic Council.
Baltic NATO states Estonia and Latvia vehemently condemned the incident.
The Estonian Ministry of Foreign Affairs said the country "is ready to defend every inch of NATO territory."
Latvian Defense Minister Artis Pabriks described the attack against Poland as a "crime."
President Volodymyr Zelensky of Ukraine, which shares its border with Poland, called the attack "a very significant escalation" of the war, the Associated Press reported.
The news of the missile strike against Poland reached the gathering of world leaders in Bali, Indonesia.
President Joe Biden called Duda to express his "deep condolences" for the victims of the strike. Biden also reaffirmed "full U.S. support" to Poland and vowed to assist them in investigating the missile attack.
Biden convened an emergency meeting with G7, NATO members and European leaders to discuss and lay out their response to the missile attack.
The Russian Defense Ministry denied targeting Poland and described the news reports as "a deliberate provocation in order to escalate the situation."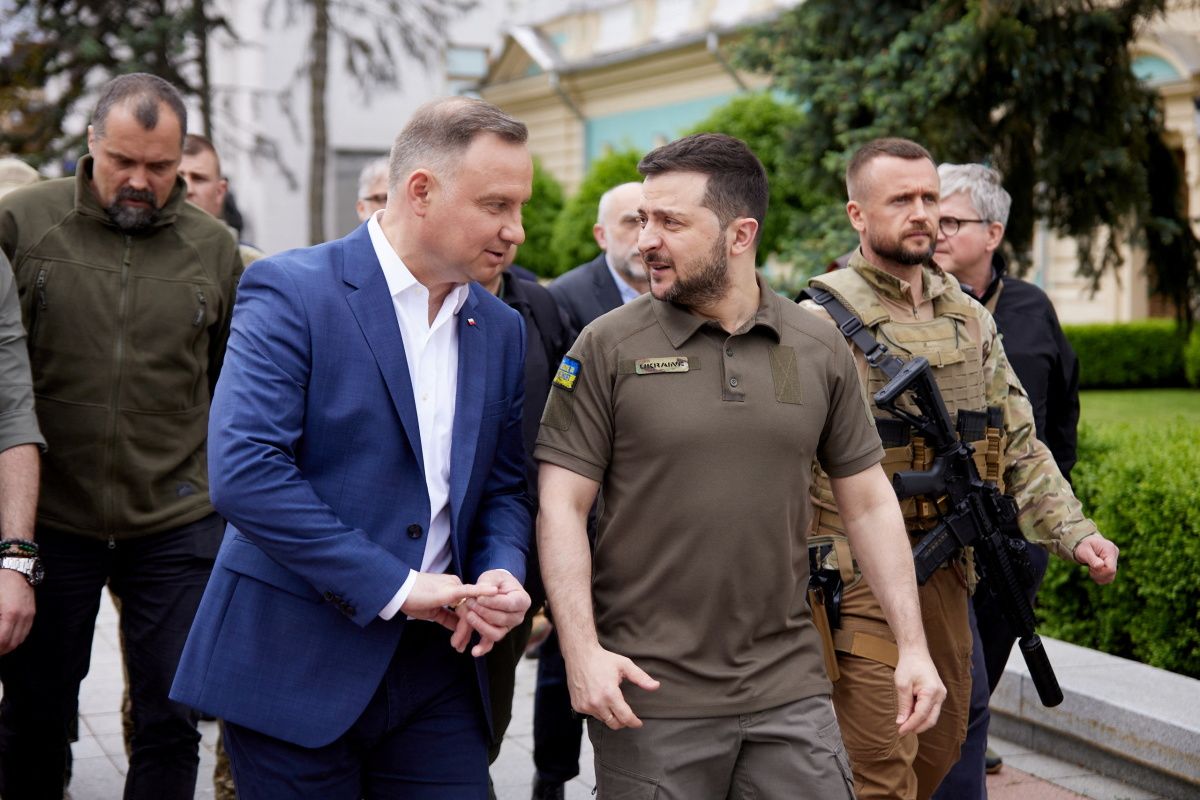 Related Articles


[ad_2]

Source link