[ad_1]

Former Russian President Dmitry Medvedev said Russia's nuclear arsenal and its nuclear doctrine are the only factors preventing Western countries from declaring a war against Russia.
Medvedev wrote in an article published by the Rossiiskaya Gazeta newspaper Sunday that Moscow would continue its military offensive against Ukraine until the "disgusting, almost fascist regime" in Kyiv was removed and the country was completely demilitarized, Reuters reported.
Medvedev, who currently serves as deputy chairman of the Russian Security Council and is a top ally of Russian President Vladimir Putin, also said that Russia would follow its nuclear deterrence policy in the event that the West pursues a nuclear war.
"Is the West ready to unleash a fully-fledged war against us, including a nuclear war, at the hands of Kyiv?" Medvedev said.
"The only thing that stops our enemies today is the understanding that Russia will be guided by the fundamentals of state policy … on nuclear deterrence. And in the event that a real threat arises, it will act on them," he continued.
Putin previously said that Russia's policy on nuclear weapons dictates they can be used if there is a threat to territorial integrity.
Medvedev claimed that the Western bloc is balancing between "a burning desire to humiliate … and destroy Russia" and the "desire to avoid a nuclear apocalypse."
The former Russian president warned that the world would continue to be on the verge of a Third World War if Russia did not get the security guarantees it wants.
Medvedev's remark came after Putin confirmed Thursday that Russia is preparing the so-called world's "most powerful" nuclear weapon, the Satan II missile, for "combat duty."
Putin also announced that the Admiral of the Soviet Fleet Gorshkov frigate, which would carry sea-based hypersonic missiles "without equal in the world," is scheduled to be deployed by January next year.
Putin said putting the nuclear triad into combat readiness is Russia's "main guarantee that our sovereignty and territorial integrity, strategic parity and the general balance of forces in the world are preserved," Fox News reported.
Earlier this month, Putin floated the possibility that Russia may change its long-standing doctrine of not being the first country to use nuclear weapons in a conflict, warning that the threat of a nuclear war was rising.
Putin said they could adopt what he described as a U.S. concept of using preemptive military strikes to disarm Russia's opponents in the event of a nuclear war.
Last month, a U.S. intelligence report revealed that senior Russian military officials discussed the possible use of tactical nuclear weapons in Ukraine.
The intel report caused alarm within the Biden administration, but Defense Secretary Lloyd Austin III does not believe Putin would use a tactical nuclear weapon in the war in Ukraine.
President Joe Biden earlier warned that the world is facing the highest risk of a "nuclear armageddon" since the Cuban missile crisis in 1962.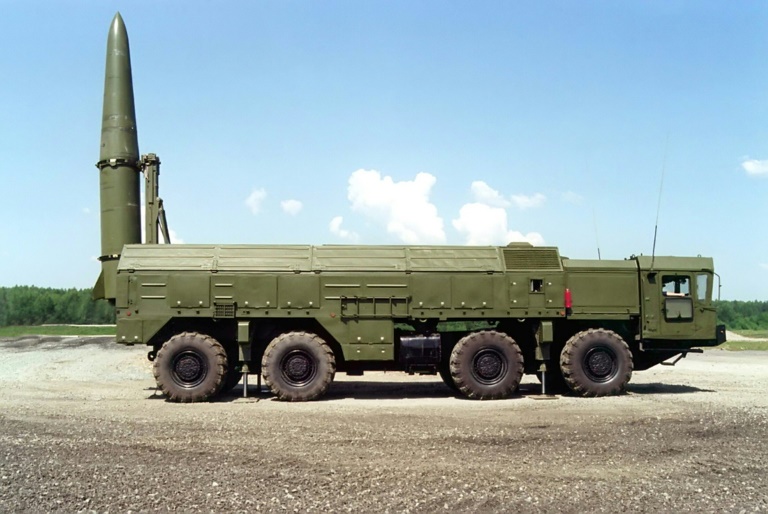 Related Articles


[ad_2]

Source link