[ad_1]

Vyacheslav Volodin, the chairman of Russia's State Duma and a close ally of Russian President Vladimir Putin, has warned that the world might face a "catastrophe" due to the West's continued military support to Ukraine.
The head of the Russia's lower house of parliament posted his veiled threat on his Telegram account, saying that if the U.S.- and NATO-supplied weapons were used by Ukraine to retake their occupied territories, Russia would retaliate using "more powerful weapons."
"Given the technological superiority of Russian weapons, foreign politicians making such decisions need to understand that this could end in a global catastrophe that will destroy their countries," Volodin wrote.
Volodin also suggested that Russia may use its nuclear weapons, claiming that their country's territorial integrity is being threatened, Politico reported.
"Arguments that the nuclear powers have not previously used weapons of mass destruction in local conflicts are untenable. This is because these states have not faced a situation in which the security of their citizens and the territorial integrity of their countries were threatened," Volodin said.
Volodin's remark is not the first time a Russian official threatened to use nuclear weapons to retaliate against Ukraine's allies.
On Thursday, former Russian President Dmitry Medvedev warned NATO that a Russian defeat in Ukraine war could trigger a nuclear war.
Last month, Putin floated the idea of abandoning Russia's longstanding nuclear doctrine, saying that they could replicate what he described as a U.S. concept of using a preemptive strike.
Retired U.S. Army Brig. Gen. Kevin Ryan also believed that Russia will likely use nuclear weapons if it faced defeat against Ukraine.
Volodin's threat came after a group of countries supporting Ukraine met in Ramstein, Germany, and announced a fresh batch of military assistance to the Ukrainian forces. However, it fell short of providing advanced Leopard 2 battle tanks.
Germany has been hesitant to supply Ukraine with its Leopard tanks, arguing that it would agree to do so only if the U.S. would provide Abrams tanks to Ukraine.
But German Foreign Minister Annalena Baerbock said they would not object if Poland decides to send Leopard tanks to Ukraine.
Polish Prime Minister Mateusz Morawiecki said they are prepared to convene a "smaller coalition" of countries that would supply Ukraine with advanced battle tanks.
The U.S. has also unveiled its latest military package for Ukraine worth $2.5 billion, including Stryker armored vehicles and eight air defense systems, the Associated Press reported.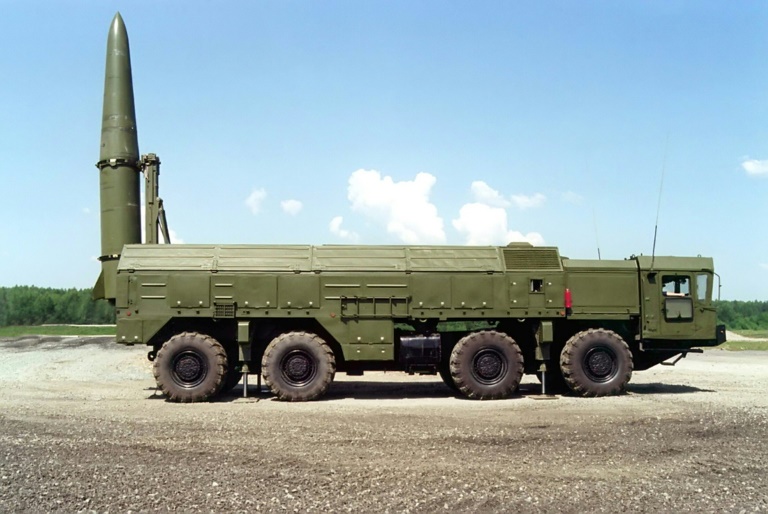 Related Articles


[ad_2]

Source link