[ad_1]

Russian President Vladimir Putin on Wednesday assured that Moscow would not be the first to use nuclear weaponry in the ongoing war in Ukraine.
Speaking during a televised meeting of the Kremlin's Human Rights Council, Putin stressed that while the threat of a nuclear conflict is on the rise, Russia has no intention of launching a pre-emptive strike against Ukraine "under any circumstances."
"We are not crazy, we know what nuclear weapons are … We are not going to brandish them like a razor, running around the world, but, of course, we're aware of the fact that we have them," Putin said, as quoted by The Moscow Times.
During the meeting, Putin also conceded that the invasion might become a "long process," adding that Russia has about 150,000 mobilized men preparing to be deployed to the frontline. Nevertheless, the Russian leader praised the "significant results" Russia's military campaign has gained, including the Ukrainian regions that the Kremlin annexed in sham referendums.
Ahead of Wednesday's meeting, the Kremlin urged members of the Human Rights Council not to ask any thorny questions about the war so as not to upset the Russian leader, investigative news website Vyorstka reported.
Some of the topics that were banned from being asked in the meeting included Russia's law criminalizing "fake news" about the war, protests against mobilization orders, the Wagner mercenary group's decision to recruit prisoners and a video showing a Wagner mercenary executing a "rebel" using a sledgehammer.
The Kremlin's human rights council members were also reportedly told to be cautious about discussing Moscow's mobilization campaign and to avoid raising the issue of Russia's military death toll, which climbed up to 92,740 as of Wednesday, as per estimates from the Ministry of Defense of Ukraine.
Vyorstka noted that Putin was willing to discuss issues unrelated to the war, including a recently passed law that makes it illegal to spread "propaganda" about "nontraditional sexual relations" in media, advertising, movies and social media. The law also made it illegal to distribute information that could "cause children to want to change their sex."
Individuals who promote "LGBT propaganda" may be fined up to 400,000 rubles or $6,300, as per CNN.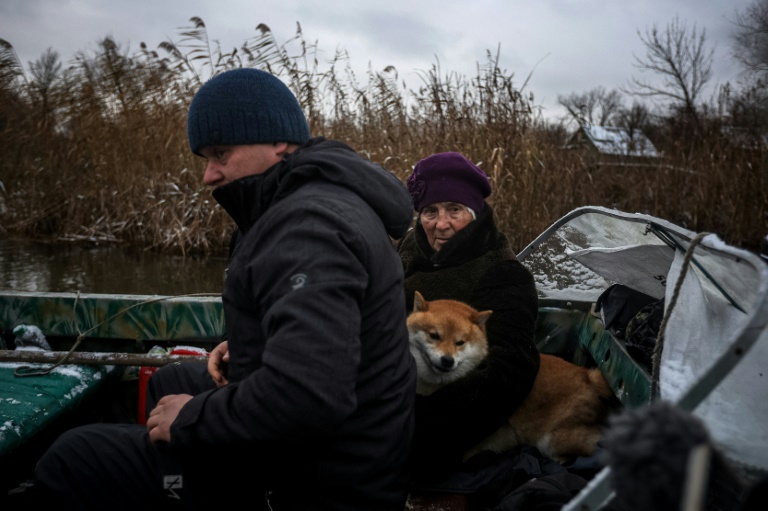 Related Articles


[ad_2]

Source link