[ad_1]

Russian President Vladimir Putin may soon be removed from his position as Moscow's elites begin looking for his replacement, his former aide revealed Thursday.
Speaking with CNN, Abbas Gallyamov, who previously served as Putin's speechwriter, predicted that the Russian leader could be replaced within several months over the war in Ukraine and the Russian army's continuous crushing defeats in the southern and northeastern Ukrainian regions.
"Putin's image is tarnished," Gallyamov said, adding, "The next thing which is going to happen in Russian politics within the next like several months, maybe up to half a year, is the elites will start looking for a successor."
Gallyamov's remark comes after a group of officials from St. Petersburg and Moscow urged the Russian leader to step down from his position. On Sept. 8, municipal deputies in the Moscow district of Lomonosovsky posted a letter where they appealed Putin to resign from his position over his "outdated views" that "threw our country back into the Cold War era."
"Russia has again begun to be feared and hated, we again threaten the whole world with nuclear weapons," the appeal read.
A similar appeal was made by municipal deputies from the Smolninsky District Council in St. Petersburg. Their statement called on the State Duma to remove Putin from power and charge him with treason over his invasion of Ukraine.
In response, the Russian police notified the St. Petersburg lawmakers that they will be facing legal charges for performing actions that discredit the Russian government. On Tuesday, Nikita Yuferev, one of the deputies who called for Putin's ousting, said they are facing the likely dissolution of their district council after a judge ruled that a series of their past council meetings were invalid.
Dmitry Palyuga, another member of the council, said the court also fined him 47,000 rubles, which amounts to $780, over calling for Putin's removal. Four other members of the St. Petersburg council are scheduled to appear in court this week, as reported by Reuters.
Calls for Putin's removal come as Russia's military continues to lose occupied territory in several locations in Ukraine as the latter carries out its counteroffensive operation.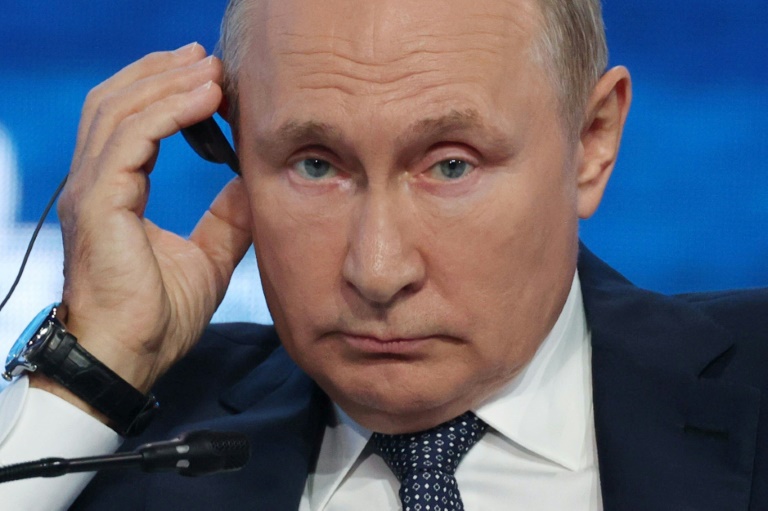 Related Articles


[ad_2]

Source link