[ad_1]

A city deputy in St. Petersburg, Russia, wants Russian President Vladimir Putin prosecuted for describing the military operation against Ukraine as a "war."
Nikita Yuferev, a deputy of the St. Petersburg Smolninskoye Municipal District, urged the Russian Prosecutor General and the Ministry of Internal Affairs to launch a criminal case against Putin in connection with the law against spreading fake information about the Russian military.
Yuferev pointed out a remark of Putin during the Russian president's press conference for the Kremlin press pool Wednesday, independent Russian news outlet Meduza reported.
"Our aim is not to speed up the flywheel of this military conflict, but, on the contrary, to end this war, we're trying to do that and we're going to keep trying," Putin told reporters, according to the outlet.
On Twitter, Yuferev said Putin "called the war a war" even though a war was never declared.
"There was no decree to end the SVO [the so-called 'special military operation'], and war was never declared. Several thousand people have already been convicted for such words about war. I've asked the authorities to look into Putin for spreading fakes about the army," Yuferev said.
Yuferev's complaint likely stemmed from Russia's communications regulator Roskomnadzor ordering media outlets to avoid using words describing the Russian special military operation as an act of war.
In February, a few days after Russia invaded Ukraine, Roskomnadzor ordered media outlets to remove reports describing the military operation as an "assault, invasion or a declaration of war."
The communications regulator accused independent media outlets, such as Dozhd television channel and Novaya Gazeta newspaper, of providing "unreliable socially significant untrue information" about the war in Ukraine, The Moscow Times reported.
Roskomnadzor also cut access to the websites of several Western news media organizations, such as BBC and Deutsche Welle, and Voice of America, accusing them of spreading false information about the war.
The Russian communications regulator said media outlets that violate the order could be punished with a fine of up to $60,000.
Roskomnadzor advised the Russian media that "reliable information" about the war could be found in "official Russian information outlets."
Russian authorities didn't stop at curtailing media reports about the war. They also passed amendments strengthening "fake news" laws.
In March, the Russian State Duma passed a law imposing a prison term of up to 15 years and a fine of up to $13,000 for spreading false information about the Russian military, Politico reported.
By October, Russian law enforcement had initiated nearly 5,000 administrative cases based on the new laws, according to the Washington Post.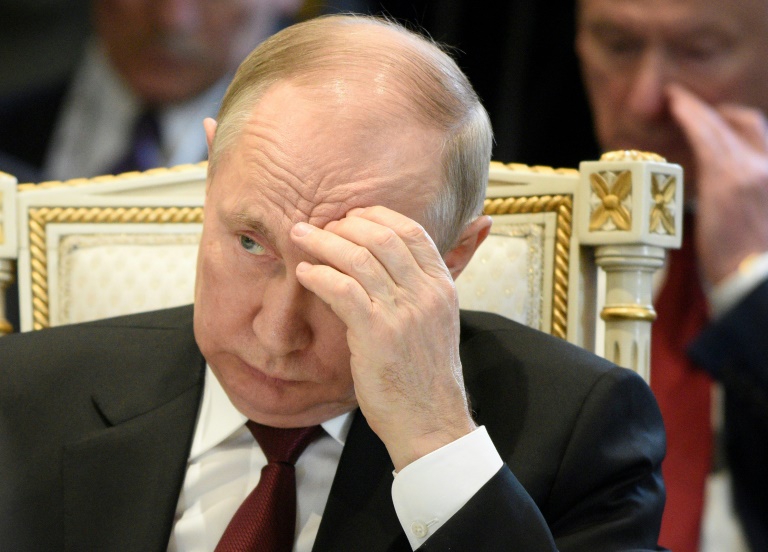 Related Articles


[ad_2]

Source link