[ad_1]

Russian President Vladimir Putin has said that Moscow is now ready to negotiate to end the war but claimed Kyiv is not prepared for a discussion, according to a report.
Speaking at the Valdai Discussion Club discussion forum, Putin called on the United States to intervene and push Ukraine to the negotiating table, adding that doing so can help "solve the problem peacefully."
"It's not a question about us, we are ready for negotiations. But the leaders in Kyiv decided not to continue negotiations with Russia," Putin said, as quoted by The Telegraph. "It is very easy to solve this problem if Washington gives a signal to Kyiv to change its position and solve the problem peacefully."
During the forum, Putin also dismissed reports claiming that Moscow was ready to use nuclear weapons in the war in Ukraine, arguing that the Kremlin has never "intentionally said anything" of the sort when he warned of using "all means available to protect Russia" in late September. He also stressed that Russia's military doctrine only allows the use of nuclear weapons for "defense" purposes.
"We never intentionally said anything about the possibility of using nuclear weapons by Russia. We only responded with hints to (nuclear threats from) Western leaders," Putin said, as per CNN.
He later accused the West of engaging in "nuclear blackmail" and of forcing the narrative that Russia will use nuclear weapons to influence neutral countries to condemn Moscow. Putin particularly mentioned Britain's former PM Liz Truss, who in August said she would be ready to use nuclear weapons if she became the prime minister.
"What were we supposed to think?" Putin said, according to PBS. "We saw that as a coordinated position, an attempt to blackmail us."
Without offering evidence at the forum, Putin repeated Russia's allegation that Ukraine was plotting a false flag attack involving shooting down a dirty bomb containing radioactive materials to target the Chernobyl Nuclear Power Plant and then claiming it was a Russian nuclear strike.
Ukraine has strongly rejected the claim. The West has also dismissed Moscow's claim as "transparently false." Ukraine has since invited the UN International Atomic Energy Agency (IAEA) to visit the locations that Russia claimed are hired to develop a "dirty bomb."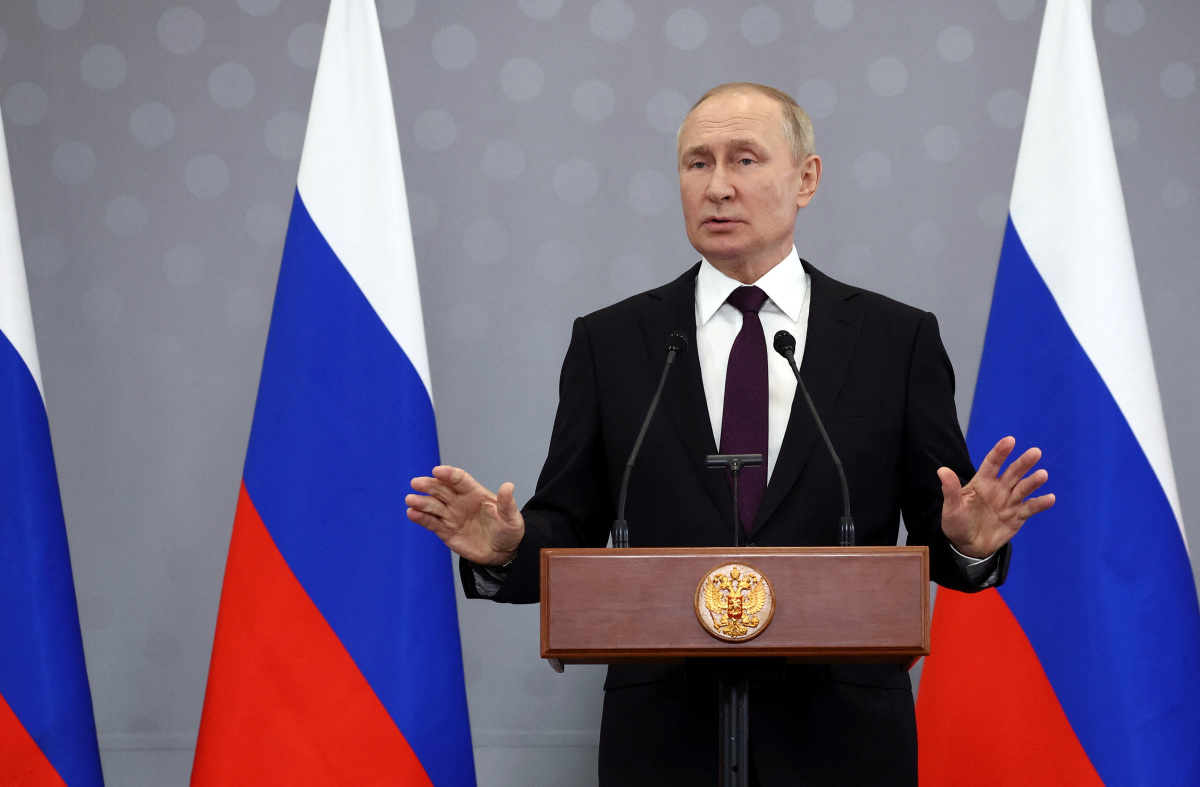 Related Articles


[ad_2]

Source link