[ad_1]

Russian President Vladimir Putin used three jets to divert attention from the plane he boarded to fly to Belarus, according to a report.
The first aircraft Il-96-300 PU with registration number RA-96022 and flight number RSD111 took off from St. Petersburg in Russia at 2:25 p.m. local time. It is believed that Putin boarded this plane, as per the Telegram channel MotolkoPomogi, according to Google Translate.
Two other aircraft took off from Russia in what the channel described as part of a diversion tactic to conceal Putin's plane to Belarus.
A second aircraft with tail number RA-96020 and flight number RSD1/RSD001 took off from Moscow's Vnukovo airport at 2:30 p.m. The third aircraft, with tail number RA-96014, was transferred to St. Petersburg on Monday morning and took off after Putin's plane.
Putin was scheduled to attend several meetings in Belarus on Monday. He met with his Belarusian counterpart Aleksandr G. Lukashenko to discuss forming "a single defense space" in the region but noted that Moscow is not looking to merge with Minsk.
"Russia isn't interested in any kind of merger, it's not feasible," Putin was quoted as saying by the Associated Press.
The Russian president also said that he supported Lukashenko's proposal to train the crews of Belarusian warplanes that have been modified to carry special warheads, including nuclear weapons.
Lukashenko, in turn, thanked Putin for providing Belarus with Iskander short-range missiles and S-400 air defense systems. He also said they agreed to continue holding joint military exercises and manufacturing new military equipment.
Russia invaded Ukraine in February. While Belarus has not become involved in the war directly, it did serve as a staging ground for Russian troops to launch missiles and bombing runs against Ukraine.
Lukashenko has previously assured that his country's troops will not join the Russian army in the fight against Ukraine. In recent days, however, Kyiv has warned that Moscow's forces could be preparing to launch a new offensive from Belarus aimed at either seizing the Ukrainian capital city or disrupting the flow of Western arms into Ukraine from Poland.
Dmitry Peskov, the Kremlin spokesman, has dismissed Belarus' potential involvement in the new offensive, saying such talks were "totally stupid, groundless fabrications." Peskov had similarly dismissed a warning from the United States earlier this year about a potential invasion of Ukraine, insisting that Moscow's troops had been sent to Belarus for training exercises.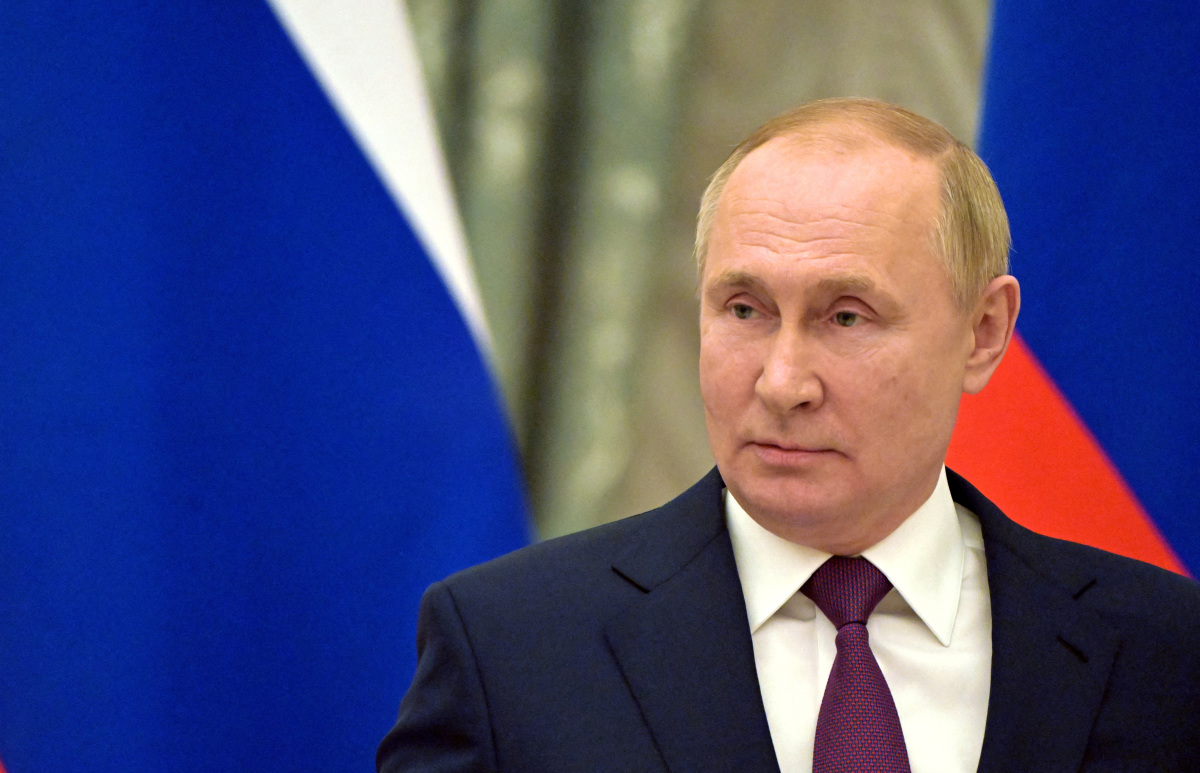 Related Articles


[ad_2]

Source link