[ad_1]

Yevgeny Prigozhin, a Russian oligarch, the head of the Wagner mercenary group and a longtime ally of Russian President Vladimir Putin, has been hailed as this year's "Person of the Year in Organized Crime and Corruption."
The Organized Crime and Corruption Reporting Project (OCCRP) awarded the title to Prigozhin, also known as "Putin's Chef," due to his private army's involvement in Russia's military offensive against Ukraine.
OCCRP described Prigozhin as the "most conspicuous avatar of everything that is darkest about his motherland," noting that the Russian oligarch embodied the "malevolence of state-sponsored corruption."
Drew Sullivan, the publisher and co-founder of OCCRP, said Prigozhin earned the distinction for extending "Russia's vicious and corrupt reach, to steal for Vladimir Putin, and to punish those who resist."
Sullivan called his mercenary group an "organized crime group" sanctioned by the Russian government.
Louise Shelley, an expert on illicit financial flows at George Mason University and a member of this year's award panel, said Prigozhin represented a new type of winner as a "corrupt individual capable of instigating terrorism and massive human rights."
Prigozhin joined the exclusive roster of individuals awarded by OCCRP in previous years for organized crime and corruption.
Other OCCRP awardees in the past years were Belarusian President Alexandr Lukashenko, Brazilian President Jair Bolsonaro and Putin.
Prigozhin's notorious reputation started when he was convicted of assault, robbery and fraud in 1981, according to court documents obtained by independent Russian news outlet Meduza.
Soon after his release, he started his own food business by opening a hot dog stand.
His business expanded by opening a convenience store and a chain of restaurants around St. Petersburg.
New York Times reported that Putin would celebrate his birthday at one of Prigozhin's dining restaurants, soon earning the nickname "Putin's chef."
An investigation by the Anti-Corruption Foundation revealed that Prigozhin's food empire got $3.1 billion worth of Russian government contracts in five years.
In 2018, the Justice Department indicted Prigozhin and other Russians for their role in financing the Internet Research Agency, Russia's alleged troll factory.
Last month, Prigozhin admitted that he interfered in the past U.S. elections while vowing to continue it.
In September, after years of denying his involvement with the Wagner group, Prigozhin claimed to be one of its founders, the Business Insider reported.
The Russian mercenary group was first deployed during the annexation of Crimea in 2014.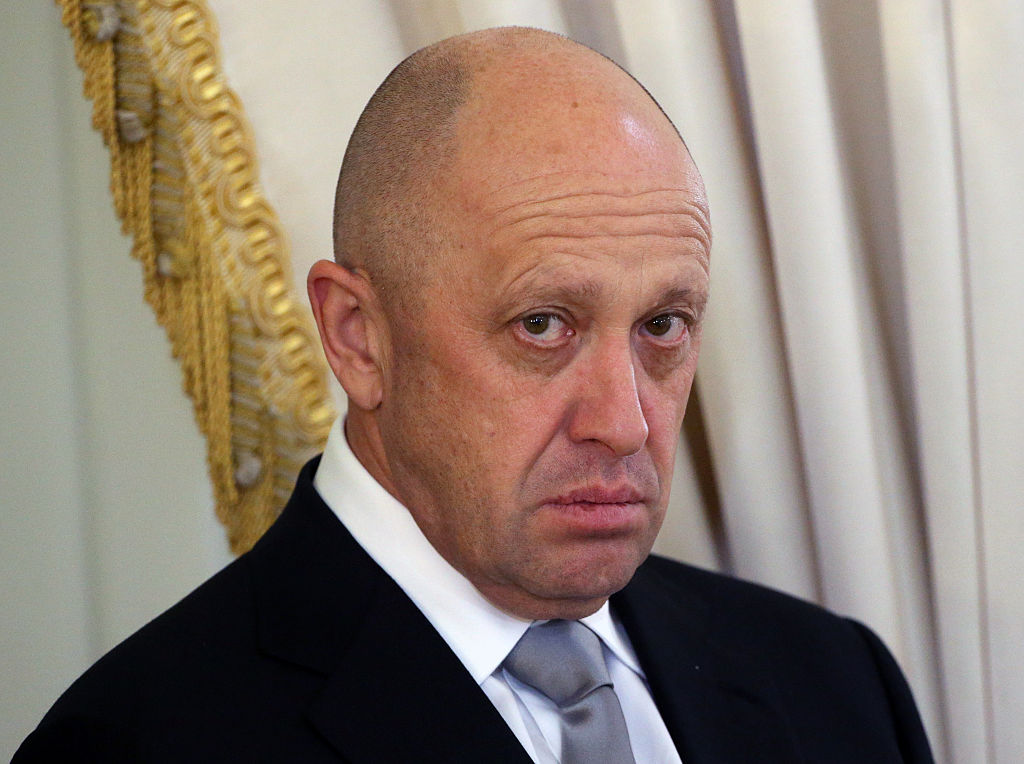 Related Articles


[ad_2]

Source link