[ad_1]

Russian President Vladimir Putin's ally has threatened to send nuclear warheads to seven countries, including Poland, according to a report.
His comments come after a missile landed on Poland's border Tuesday, killing at least two farm workers. Shortly after the event, it was reported that the missile belonged to the Russian army, fueling fear that Russia's invasion of Ukraine might lead to an escalation of the war.
During his radio show "Full Contact" on Russian radio station Vesti FM, state TV host Vladimir Solovyov warned about Russia launching air strikes on NATO members Poland, Germany, the Czech Republic, Slovakia and the Baltic nations for wanting to be involved in the conflict between Ukraine and Russia.
"This is war… you thought you could fight against us and the war wouldn't come to you? You want to wage war against Russia! But you want to do it on the territory of Ukraine or on the Russian lands Ukraine just occupied," Solovyov said, as quoted by The Daily Beast. "The language being heard on the frontline is mainly Polish and English. Are you bastards thinking that sooner or later this war won't come to you? If we dealt with you bastards, you would feel differently… I have a question: where is the Polish air defense?"
Solovyov also added that it would be wrong to think Russia is running low on its missile supplies, adding that these countries should remember the "6,000 nuclear warheads" Moscow still possesses.
"Do you have air defense systems? Europeans, are you certain that all is well with you? You've been delivering everything to Ukraine… Germans, you are naked right now! N-a-k-e-d! You've given up your IRIS-T [high-tech air-defense missile systems]," Solovyov added.
The Russian state TV host later called on Moscow to double down on producing the equipment needed by its troops in Ukraine, adding that the conflict is now a "war against NATO."
"If anybody didn't understand it, this is war. War! This is a war against NATO," he noted.
Following the Poland incident for which Russia was blamed, Polish President Andrzej Duda said Wednesday that the blast had been caused by one of the air defense missiles that Ukraine launched to counter a barrage of roughly 100 Russian missiles.
"We have no evidence at the moment that it was a rocket launched by Russian forces," Mr. Duda was quoted as saying by The New York Times. "However, there are many indications that it was a missile that was used by Ukraine's antimissile defense."
NATO secretary general Jens Stoltenberg said a preliminary analysis suggested that a Ukrainian missile was responsible for the blast but added that Russia "bears ultimate responsibility" for the attack due to its invasion of Ukraine.
In response, Ukraine's President Volodymyr Zelensky dismissed reports that the blast was caused by a Ukrainian missile. He also called for Ukraine to be part of a joint investigation focused on the blast near the village of Przewodow in southeastern Poland, as per CNBC.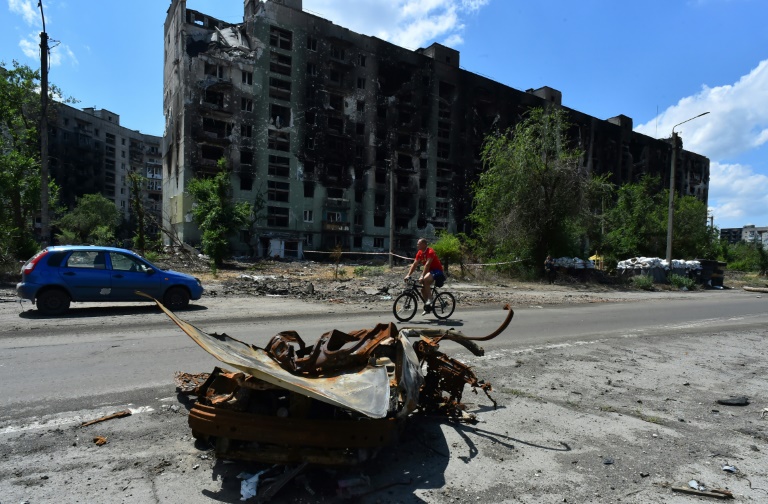 Related Articles


[ad_2]

Source link