[ad_1]

Ukraine on Wednesday accused Russia of threatening locals in temporarily occupied Donetsk Oblast to receive Russian passports or be removed from their jobs.
Ukrainian citizens would only have until March to comply with Russia's demands. Anyone who refuses to receive Russian passports would be fired. The allegation was made in an intelligence report published on Facebook by the General Staff of the Armed Forces of Ukraine (UAF).
"In Horlivka (Donetsk Oblast), the occupiers are forcing employees of local so-called "republican" enterprises to receive Russian passports. In case of failure to comply by March 1, 2023, the employees will have been fired," the UAF General Staff wrote.
In addition to intimidating employees in Donetsk Oblast, Russia has also been accused of searching the homes of Crimean Tatar families in the Dzhankoi district in the Crimean Peninsula. At least six people were arrested on charges of "preparing sabotage and terrorist attacks."
"The enemy continues to exert pressure and intimidate the residents of the temporarily occupied territories. Thus, in the Dzhankoi district (Autonomous Republic of Crimea), the occupiers searched the homes of more than 20x Crimean Tatar families and made 6x arrests, allegedly on suspicion of preparing sabotage and terrorist attacks," the intelligence report read.
Since the war in Ukraine began in February 2022, there have been multiple reports of Moscow handing out Russian passports to locals in Ukrainian cities.
In June of last year, Russian President Vladimir Putin signed a decree that fast-tracked the application of Ukrainians for Russian citizenship. The decree expanded the program's coverage, which previously had only been available to residents of the regions of Donetsk, Kherson, Luhansk and Zaporizhzhia.
Ukraine immediately denounced the move as an example of Putin's "predatory appetites" and was "another encroachment on the sovereignty and territorial integrity of Ukraine" and called on Kyiv's allies to level sanctions against Russia.
As of July last year, Russian officials said they have handed out over 2,300 Russian passports to Ukrainian citizens. The officials also noted they had more than 11,000 applications to process, according to Reuters.
The European Union in November 2022 said it would not accept Russian travel documents issued in Ukraine and Georgia, adding that its decision is a "response" to Moscow's "unprovoked and unjustified military aggression against Ukraine."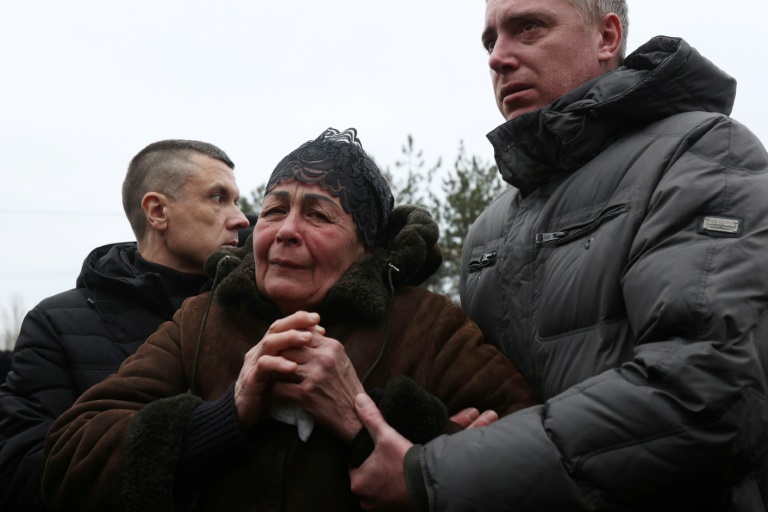 Related Articles


[ad_2]

Source link