[ad_1]

Mehran Karimi Nasseri, an Iranian refugee who made Paris Charles de Gaulle Airport his home for 18 years and the inspiration for Tom Hanks' 2004 film "The Terminal," has died at the same airport.
An airport spokesperson told CNN that Nasseri was in his late 70s and died due to natural causes at the airport's Terminal 2F.
Nasseri had begun staying at a nursing home this year due to his old age, but he returned to the airport in September to continue living "as a homeless person in the public space of the airport."
The spokesperson described the Iranian man as an "iconic character."
"[The] whole airport community was attached to him, and our staff looked after him as much as possible during many years, even if we would have preferred him to find a real shelter," the Paris airport spokesperson said in tribute to Nasseri.
Nasseri was born in the Khuzestan province in Iran in 1945.
He claimed he got expelled from Iran in 1977 for joining anti-Shah protests when he was a student in England, which was disputed by Tehran.
He was granted official refugee status by the United Nations High Commissioner for Refugees in Belgium in 1981, which allowed him to travel around Europe.
In 1988, coming from Paris, he traveled back to London in his bid to search for his Scottish mother. But Nasseri was refused to enter the country after he claimed his papers got stolen. British immigration officials returned Nasseri to the Charles de Gaulle airport after he failed to present a passport.
In Paris, Nasseri could not prove his identity or offer proof of his refugee status. He was then detained by authorities in a holding area for travelers without papers.
In 1992, French authorities concluded that Nasseri couldn't be granted permission to enter France, but he could not be removed from the airport.
France and Belgium offered him residency, but Nasseri rejected offers because the papers listed him as Iranian instead of British, which he preferred.
His incredible story inspired director Steven Spielberg to create the film "The Terminal," starring Hanks. Spielberg allegedly paid Nasseri $250,000 for the rights to his story.
His stay at the airport ended in 2006 when he got hospitalized, and his shelter at the Terminal 1 was dismantled by the authorities. After leaving the hospital in 2007, he lived in a Paris shelter.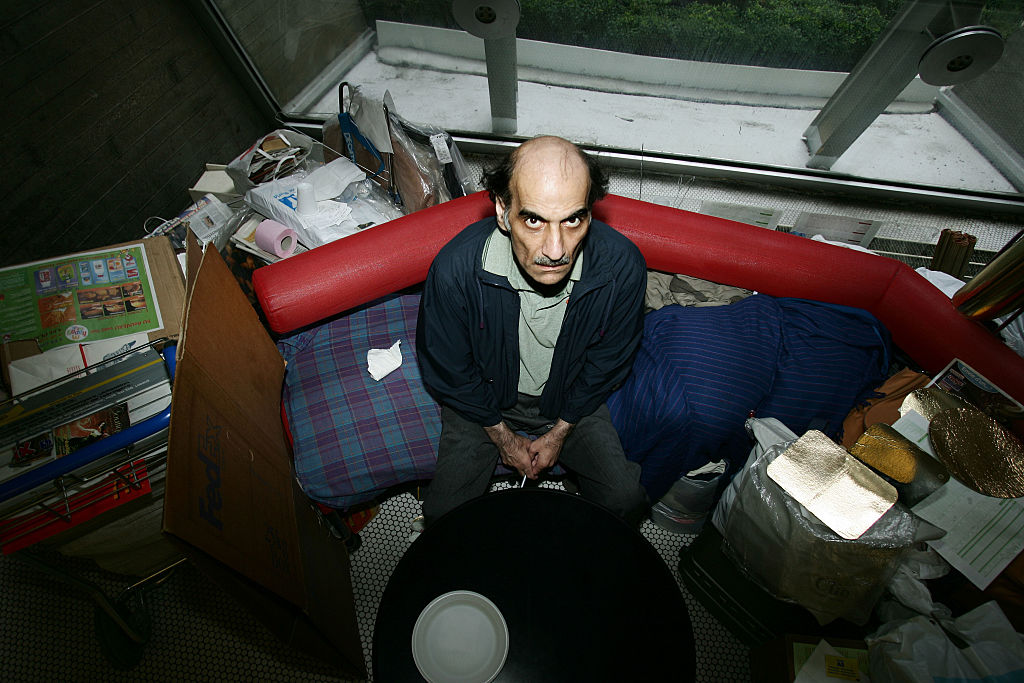 [ad_2]

Source link