[ad_1]

Russia is ramping up its production of more powerful new-generation weapons to protect itself from Western countries, according to former Russian President Dmitry Medvedev.
"We are increasing production of the most powerful means of destruction, including those based on new principles," Medvedev said via Telegram, the Moscow Times reported.
Medvedev, who serves as the deputy chairman of the Russian Security Council, claimed that they increased their production of new weapons in the face of the countries that allegedly "pledged allegiance to the Nazi."
"Our enemy dug in not only in the Kyiv province of our native Malorossiya," the former Russian leader said, using a Russian empire-era term to describe modern-day Ukraine. "It is in Europe, North America, Japan, Australia, New Zealand, and a whole number of other places that pledged allegiance to the Nazi."
Medvedev's remarks came after Russian Defense Minister Sergei Shoigu's call last month urging the military to develop next-generation weapons.
Shoigu said the Russian military should prioritize manufacturing high-precision, long-range weapons, drones and counter-battery warfare systems amid the country's "special military operation" against Ukraine.
The Russian defense minister also announced that his agency would focus on building nuclear weapons infrastructure next year.
The developments in Russia's mass production of next-generation weapons came after Russian President Vladimir Putin floated the possibility that the country may abandon its "no first use" nuclear doctrine in an apparent escalation of the war.
Russia's military doctrine states that Moscow reserves the right to first use of a nuclear weapon in response to large-scale military aggression.
Putin said Russia could adopt what he described as a U.S. concept of using preemptive military strikes, the Associated Press (AP) reported.
He claimed that the Russian military has hypersonic weapons capable of carrying out such a strike, as well as cruise missiles that are superior to their American counterparts.
The "full-scale" partnership between Russia and Iran to develop drones, helicopters and fighter jets is adding more to the worries of Western countries.
White House national security spokesperson John Kirby said Moscow "is offering Iran an unprecedented level of military and technical support."
Kirby also expressed alarm over an alleged establishment of a joint production line for lethal drones in Russia.
In October, Russia used Iran-made Shahed drones to attack several Ukrainian cities and vital infrastructure, which proved effective and lethal.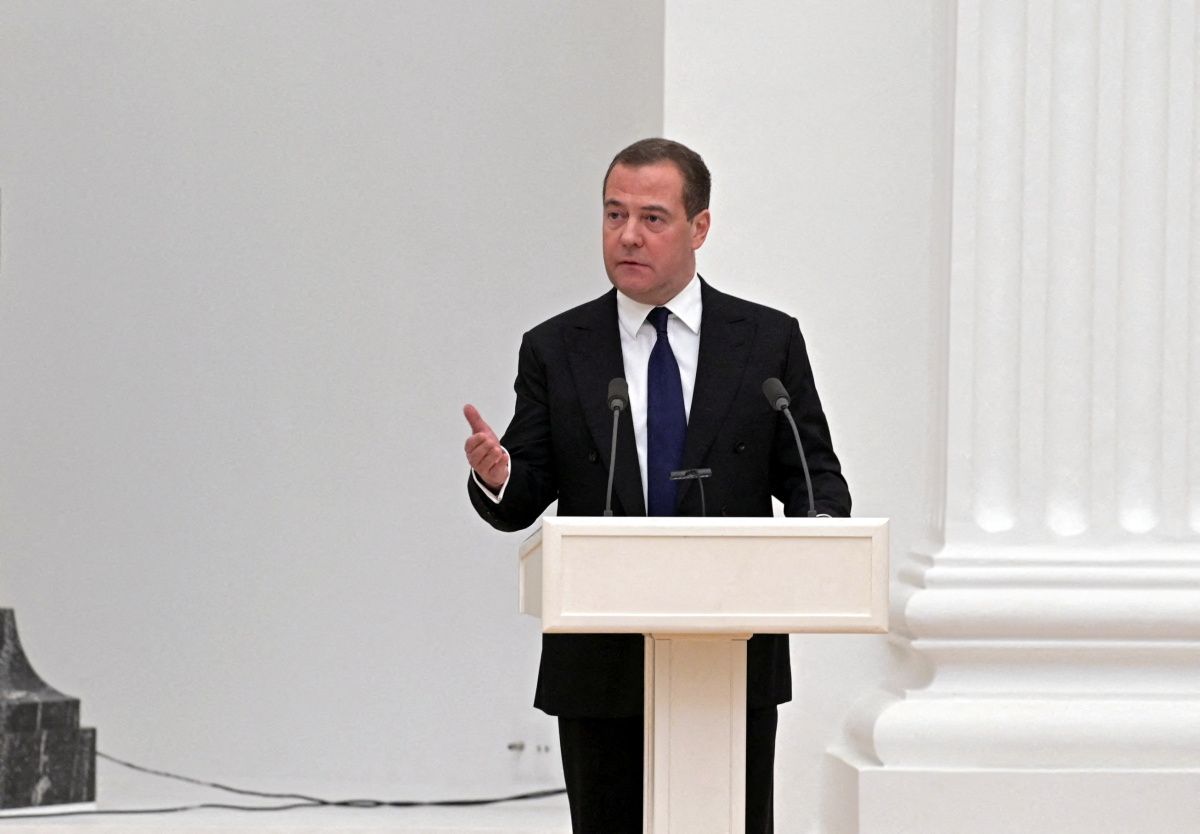 Related Articles


[ad_2]

Source link