[ad_1]

Bills seeking the complete ban of LGBT "propaganda" in Russia are gaining support in the country's lower chamber of parliament, according to a senior Russian lawmaker.
A legislative package aimed at completely banning "propaganda of non-traditional sexual relations" has been submitted to Russia's State Duma, its deputy chairman Pyotr Tolstoy said in a statement posted on Telegram.
It will reportedly encompass mass media, books, the internet, advertisements and movies.
The proposed amendments will introduce punishments for these relations as well as for "justifying pedophilia and disseminating information that inclines minors to change their sex," according to Tolstoy.
Russia passed its gay propaganda law in 2013, banning "the promotion of non-traditional sexual relations" to minors. However, that law "is no longer enough," Tolstoy claimed.
"If we consider the propaganda and approval of LGBT as a tool of hybrid warfare (and no one has any doubts about this today), then it poses a danger not only to our children but to the whole society," the Russian lawmaker's statement read.
"This is a law that protects future generations from the propaganda of perversions. We have entered a decisive stage in the battle for our traditional family, moral and religious values, the result of which can only be victory – we have no other options. The future of Russia is at stake," the statement continued.
Foreigners found guilty of "promoting LGBT" could be deported or fined up to $13,000 should the bills be passed and adopted, independent Russian investigative outlet The Insider reported. Russian citizens reportedly risk fines as well.
Distributing online content that promotes gender transition among minors will become punishable by a maximum fine of $65,000.
Similar fines would be imposed for "LGBT propaganda" targeting adult audiences online, and the fine for distributing the same type of content among minors can reach $81,000.
Meanwhile, those promoting pedophilia online could face a fine of up to $162,000.
Nearly 400 members of the State Duma, referred to as deputies, have signed the proposed bills, Tolstoy said.
The first 60 signatories supposedly came from an "inter-factional group for the protection of Christian values."
State Duma Chairman Vyacheslav Volodin was the first to sign the legislative package, according to a statement by deputy Alexander Khinshtein, who also noted that all of the lower house' faction leaders and vice speakers co-authored the bills.
Russia ranked 176th out of 202 countries in the 2021 Gay Travel Index. The index, published yearly since 2012 by the Spartacus International Gay Guide, measures the legal situation and living conditions for members of the queer community in the included countries.
The 2013 gay propaganda law increased the social hostility toward LGBT people in Russia and had a "stifling effect" on access to affirming education and support services in the country, according to a Human Rights Watch report.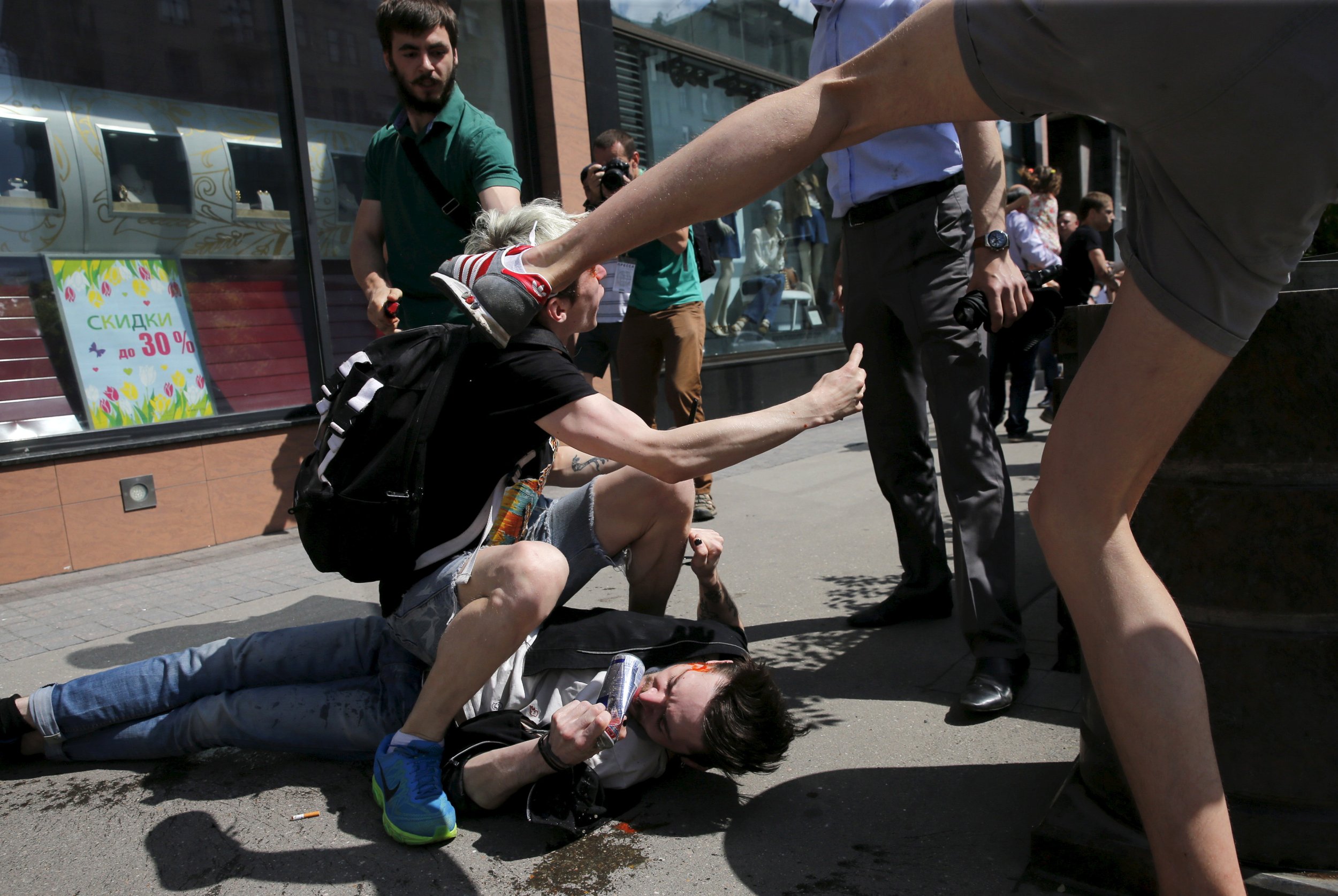 Related Articles


[ad_2]

Source link