[ad_1]

Russia has introduced the use of its currency, the ruble, in the occupied Ukrainian city of Melitopol, according to Ukrainian officials.
"They are trying to introduce the ruble, but locals are sabotaging the process," Ivan Fedorov, Melitopol's exiled Ukrainian mayor, was quoted as saying by the Kyiv Post.
Russia is carrying out the act in an attempt to impose its will on the city, Fedorov alleged.
"The Russians think that if they make Ukrainian people beg, it will be easier to negotiate with them. Unfortunately, we are seeing this trend, which is extremely difficult," the official said.
Ukraine's currency, the hryvnia, is still being used in Melitopol. It is "valued more highly," than its Russian counterpart, according to Fedorov.
Russia occupied Melitopol, which is located in Ukraine's southeastern Zaporizhzhia region, during the early stages of its invasion.
Russian President Vladimir Putin announced the annexation of Zaporizhzhia and three other partially occupied Ukrainian regions in late September.
Fedorov described the current life in Melitopol as "unpredictable and dangerous."
"It's a life without rules and laws, without work and salaries," he said.
Russia planned to introduce the ruble as Melitopol's official currency as early as May, Fedorov previously claimed.
Occupying forces started giving away payments of 10,000 rubles to some of the city's residents in exchange for personal data, Ukrainian authorities said that month.
Melitopol's residents started discarding the Russian currency en masse when they believed that liberation was close, Fedorov said last month.
People in other occupied territories allegedly did the same thing.
"We need to remember: after liberation, all Russian rubles will become 'candy wrappers' in an instant, because their use is strictly prohibited in Ukraine," the Ukrainian official said.
The ruble has overtaken the hryvnia as the most dominant currency in Zaporizhzhia, Russian state-owned news agency RIA Novosti reported in June, citing occupation authorities in the region.
"[P]eople are much more happy to use rubles, as they see that the hryvnia is getting cheaper and is an unreliable and uncertain currency," Vladimir Rogov, a member of the military-civilian administration's main council in Zaporizhzhia, told the outlet at the time.
In contrast, Fedorov said that Ukrainians did not want to use Russia's currency.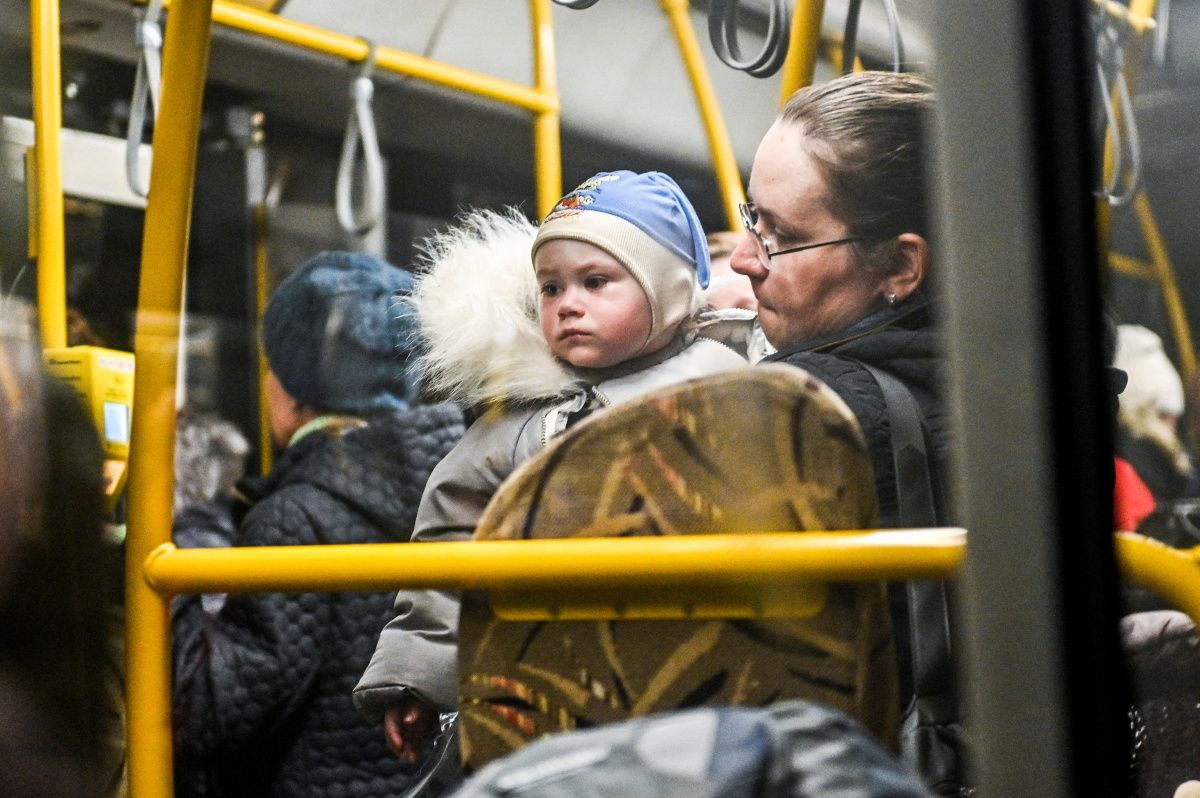 Related Articles


[ad_2]

Source link