[ad_1]

The commander-in-chief of the Armed Forces of Ukraine has recently warned of another Russian attack on the capital city of Kyiv, noting that Moscow still has a reserve of around 1.5 million soldiers ready to fight.
In an interview with The Economist conducted on Dec. 3, Ukrainian Gen. Valery Zaluzhny said that the Russian army is currently training an additional 200,000 new soldiers.
"Russian mobilization has worked. It is not true that their problems are so dire that these people will not fight. They will. A tsar tells them to go to war, and they go to war," Zaluzhny said. "They may not be that well equipped, but they still present a problem for us. We estimate that they have a reserve of 1.2m-1.5m people… The Russians are preparing some 200,000 fresh troops. I have no doubt they will have another go at Kyiv."
The UAF commander-in-chief also noted that the Russian army is collecting weapons and resources for another possible offensive. However, he dismissed Russia's "combat potential," adding that any preparation of ammunition or mobilization would unlikely bring Moscow its "desired result."
"Ammunition is being prepared, not very good stuff, but still. It will be lousy, and combat potential will be very, very low, even if he enlists a million more people in the army to throw bodies. It will not bring the desired result anyway," he said.
As of August, Russia was believed to have involved about 160,000 military personnel in the war in Ukraine, the representative of Ukraine's Main Directorate of Intelligence of the Ministry of Defense, Vadym Skibitsky, was quoted as saying by Ukrainska Pravda, as per a translation via Google Translate. The figure does not include the Russian guard.
Additionally, Russian President Vladimir Putin in September declared a "partial mobilization" of 300,000 reservists. The mobilization was completed in late October. It is, however, unclear how many of the reservists were sent to war.
As of Thursday, the Russian army lost a total of 96,590 military personnel, including 590 deaths over the past day, as per estimates from Ukraine's Defense Ministry.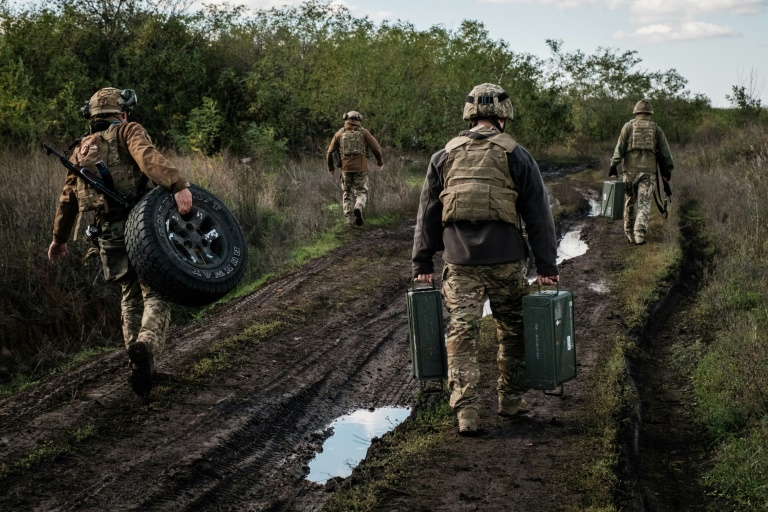 Related Articles


[ad_2]

Source link