[ad_1]

A member of the Ukrainian parliament revealed that over 40,000 buildings were destroyed by Russian forces since its military offensive began in February.
Fedir Venislavskyi, a People's Deputy of Ukraine and member of the Verkhovna Rada's Committee on National Security, Defense, and Intelligence, told the media on Wednesday that they have compiled every case of shelling and destruction made by Russia.
Venislavskyi bared at the Ukraine Media Center, the Ukrinform, the latest statistics of the damage from the war, including the destruction of residential buildings, schools, and medical facilities.
"In the course of 286 days of the war, 38,000 residential buildings were destroyed by Russian terrorists, of which 670 were completely destroyed; 2,719 educational institutions were destroyed, 332 — completely; more than 1,250 medical institutions, of which 143 were completely destroyed," Venislavskyi said.
The Ukrainian lawmaker said they would use the data to charge Russia before international courts and empower their citizens to pursue legal action.
"This information is carefully collected, documented, recorded and will be used both in international courts, where the state of Ukraine will sue the Russian Federation as a terrorist, as an aggressor who committed a number of war crimes, and in private lawsuits that will be filed by citizens of Ukraine," Venislavskyi said.
Venislavskyi added they have also listed every case of Russian shelling against the civilian population.
The grim statistics of the extent of the destruction caused by Russia in Ukraine came after its military personnel reportedly ordered the demolition of about 950 buildings in the city of Mariupol.
Petro Andriushchenko, an adviser to Mariupol Mayor Vadym Boychenko, said Russians occupying the city have already begun demolishing structures, including residential buildings.
According to Ukrainian officials, up to 90% of Mariupol's infrastructure was destroyed by Russian airstrikes.
On the other hand, Russian Foreign Minister Sergey Lavrov justified their military's attacks against Ukrainian infrastructure.
Lavrov said the infrastructure "supports the combat capability of the Ukrainian armed forces," Al Jazeera reported.
Lavrov added that the Russian military's strikes against energy facilities were intended to stop "pumping deadly weapons in order to kill the Russians."
The Russian foreign chief also claimed that their military personnel is trying to minimize civilian casualties.
Since October, Russia has launched a series of drone and missile strikes targeting Ukraine's civilian and critical energy infrastructure.
In November, Ukraine's energy grid came to the brink of collapse after four major power plants implemented an emergency shutdown in response to Russian airstrikes.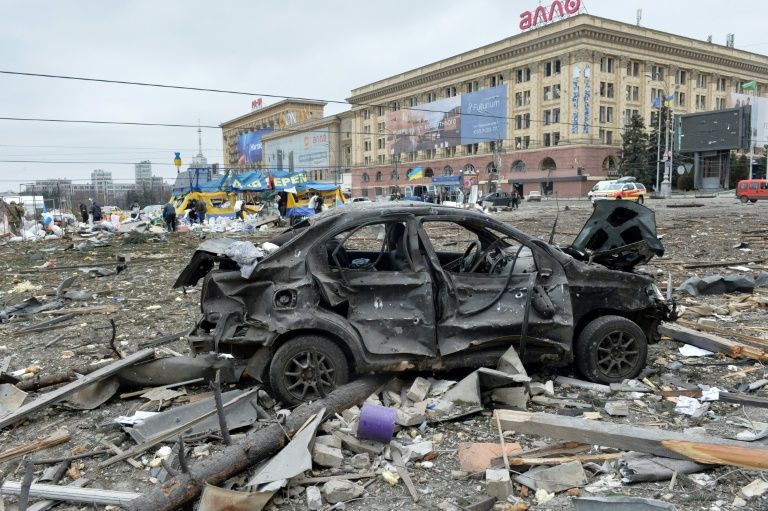 Related Articles


[ad_2]

Source link