[ad_1]

Russia has suffered 106,720 military casualties in the invasion of Ukraine, the Ukrainian military announced on New Year's Day.
Total Russian losses since the war began in late February also included 3,031 tanks, 6,084 armored fighting vehicles and 2,021 artillery systems, among other pieces of equipment, the General Staff of the Armed Forces of Ukraine said in its most recent casualty report released Sunday.
Most of Russia's recent losses were supposedly sustained in the directions of Bakhmut and Lyman, two cities located in Ukraine's partially occupied Donetsk province.
The last official death toll in the invasion provided by Russia's defense ministry claimed that 5,937 Russian soldiers had died in the conflict by September.
Meanwhile, Ukraine has lost between 10,000 to 13,000 of its troops, according to Ukrainian officials.
Both sides could be underreporting their losses, the United Kingdom's Ministry of Defense (MoD) has suggested.
Russia is predicted to have around 120,000 military casualties by the time spring arrives in the coming months.
Russian oligarch Yevgeny Prigozhin, who founded the Wagner Group paramilitary organization currently deployed in Bakhmut, has seemingly criticized Russia's military leadership as the city continues to see what the British MoD described as "intense combat."
"[W]hen you're sitting in a warm office, it's hard to hear about the problems on the front line, but when you're dragging the dead bodies of your friends every day and seeing them for the last time – then supplies are very much needed," Prigozhin said Tuesday in a Telegram post, according to the United States government-funded Radio Free Europe/Radio Liberty.
Prigozhin, an ally of Russian President Vladimir Putin, made the comments days after a video of Wagner mercenaries near Bakhmut cursing out Valery Gerasimov, the head of the Russian Armed Forces General Staff, surfaced.
This apparent war of words is the latest in what analysts see as a deepening rift between the Russian military elite and Prigozhin amid Russia's battlefield setbacks.
Russian forces have been attacking Bakhmut "nonstop" since May, according to Ukrainian President Volodymyr Zelensky.
"They have been attacking it day and night, but Bakhmut stands," Zelensky said as he delivered a speech to members of the U.S. Congress nearly two weeks ago.
Wagner, which U.S. officials estimated may have as many as 50,000 fighters in Ukraine, is facing off against some of the best units of the Ukrainian army in the city, Forbes reported.
Russia may struggle to support the current pace of its operations in certain sectors of the frontline in Ukraine such as Bakhmut due to its likely depletion of artillery ammunition, the Institute for the Study of War, a U.S.-based think tank, suggested in a statement released Saturday.
Russian forces previously used around 60,000 artillery shells a day, but now they only expend between 19,000 to 20,000 shells, according to Kyrylo Budanov, the head of the Ukrainian Ministry of Defense's Main Directorate of Intelligence.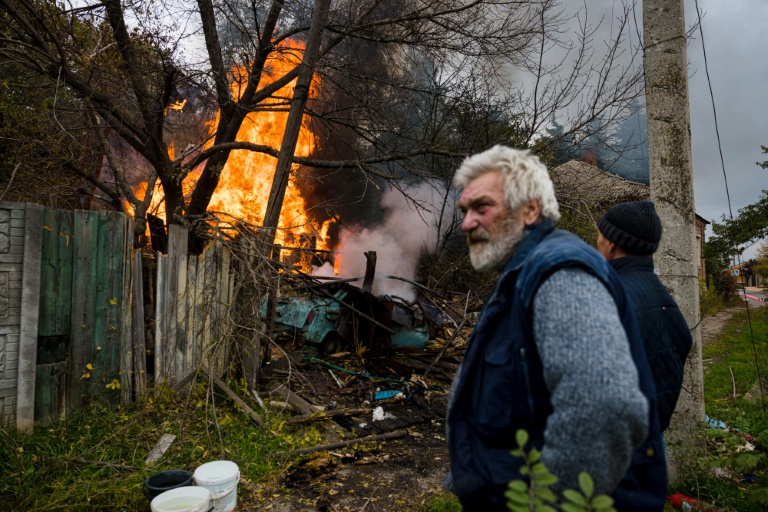 Related Articles


[ad_2]

Source link