[ad_1]

Ukrainian President Volodymyr Zelensky on Sunday said he believes Russia is "afraid" because they are "losing" the war in Ukraine amid rising death tolls.
"They are afraid. You can feel it. And they are right to be afraid. Because they are losing. Drones, missiles, anything else will not help them. Because we are together. And they are together only with fear," Zelensky said in a speech on New Year's Day.
"They will not take away a single year from Ukraine, they will not take away our independence. We will not give them anything," he added.
Zelensky's New Year's Day speech comes a day after he accused Russia of "following the devil" and starting the war to make sure President Vladimir Putin remains in power until his death.
"All this war that you are waging, you are Russia, it is not the war with NATO, as your propagandists lie. It is not for something historical. It's for one person to remain in power until the end of his life. And what will be with all of you, citizens of Russia, does not concern him," Zelensky said. "No one will ever forgive you for terror. No one in the world will forgive you for this. Ukraine will never forgive."
Zelensky's speech also follows a report that Russia's military death toll has risen to 106,720 on Sunday, including 760 deaths over the past day.
In addition to the deaths, it has also lost 3,031 tanks, 2,021 artillery systems, 6,084 armored combat machines and 4,720 vehicles and fuel tanks, per estimates from the Ministry of Defense of Ukraine.
Over the past months, Ukraine has made significant gains in its counteroffensive operations. In early September, Ukrainian forces successfully recaptured and liberated wide swaths of land in the Kharkiv region from Russian control. Kyiv's troops have also successfully liberated large areas in Kherson Oblast, including the region's capital.
On Friday, the U.S.-based think tank Institute for the Study of War (ISW) said progress by Russian forces in Bakhmut is slowing, which it said could mean Moscow's troops can no longer advance in the area. The city has been a focal point of the Russian army for the past months.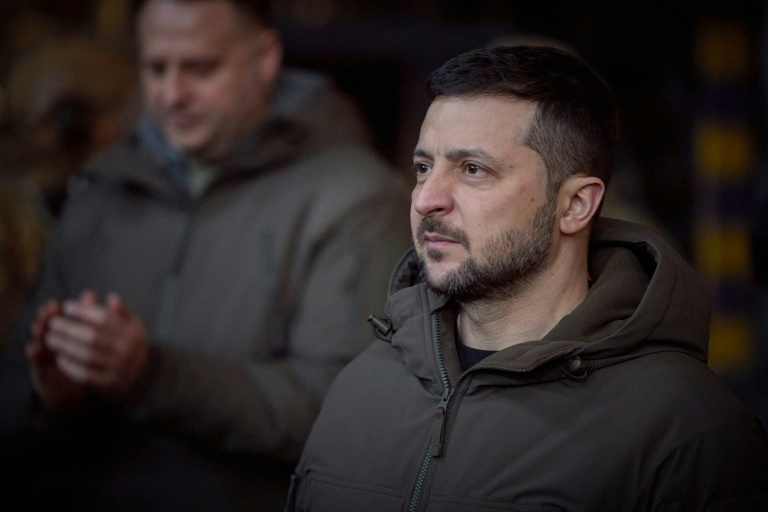 Related Articles


[ad_2]

Source link