[ad_1]

The Russian army is likely preparing to launch another massive strike in Ukraine, an official for the Air Force of Ukraine warned Thursday.
In addition to the possibility of another missile strike, Ukrainian Air Force spokesperson Yuriy Ignat said Russian factories are now working three shifts to replenish their stockpile of cruise missiles in preparation for the "massive attack."
"Actually, since the last four massive Russian attacks that we had in October – the enemy has been stockpiling its assets for several months," Ignat said, as quoted by The Kyiv Post. "Russians are probably accumulating some stockpile of missiles to prepare a massive attack. The enemy has not abandoned its intentions to destroy our critical infrastructure."
The last time Russia launched a missile strike across Ukraine was on Oct. 31. At the time, the Russian army launched 55 missiles targeting critical infrastructure facilities across the country. The Armed Forces of Ukraine, however, successfully shot down 45 missiles.
The attack damaged at least 18 energy-related facilities, including electric substations, hydropower and heat generation facilities across 10 Ukrainian regions. Thousands of households also experienced power outages as a result of the attack.
"As a result of this massive attack, there was a partial blackout and emergency power outage schedules were introduced for consumers in Kyiv, Cherkasy (and) Zaporizhzhia, and Cherkasy, Kyiv, Kirovohrad, Kharkiv, Zaporizhzhia, (and) Poltava regions," Herman Halushchenko, Ukraine's energy ministry, said on Facebook, as translated by CNN.
Ignat's warning comes as Ukraine's military continues to gain ground amid its counteroffensive operations. On Thursday, Kyiv announced that its forces have successfully liberated and reclaimed 12 towns and villages in the occupied Kherson region. Ukraine has now liberated a total of 24 settlements in the region over the past two days, including a dozen areas they reclaimed on Wednesday near the Petropavlivka-Novoraisk front and the Petropavlivka-Novoraisk front, Mint reported.
Since Oct. 1, the Ukrainian army has recaptured 1,381 square kilometers of territory and liberated 41 settlements in the Kherson direction. Kyiv's forces have also advanced 36.5 km into the Russian army's defenses, Ukrainian Commander-in-Chief Valeriy Zaluzhny said on Telegram.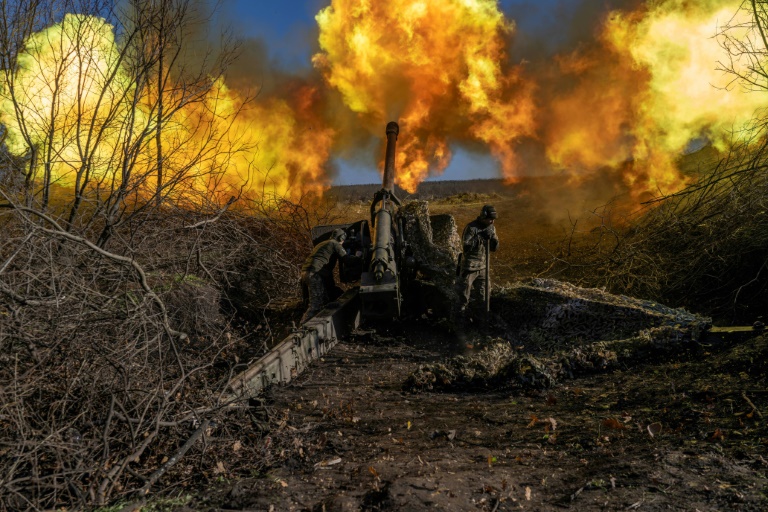 Related Articles


[ad_2]

Source link