[ad_1]

Russia is preparing for another wave of massive missile strikes after Russian forces suffered a devastating Ukrainian attack on New Year's Eve, a spokesperson for Ukraine's military has warned.
Nataliya Humenyuk, the head of the press center of the Ukrainian Defense Forces South, told Suspilne TV that they have noticed an increased presence of Russian reconnaissance drones, an apparent sign of an impending attack.
"Russia's drones are gathering information about targets they aim to hit," Humenyuk said Wednesday, Kyiv Post reported.
Humenyuk added that they have been seeing over the past week "evidences [of] preparation for a new massive bombardment."
The Ukrainian defense spokesperson said they are "on the eve of [the next] attack," considering that Russia usually takes 10 to 14 days to re-arm following a large-scale attack against Ukraine.
Humenyuk's statement came after Ukrainian forces launched on New Year's Eve a missile attack against Russian forces in the occupied city of Makiivka. Ukraine put the death toll of the attack at 400 Russian soldiers.
But Russia said that 89 servicemen were killed in the Ukrainian attack on Makiivka.
The country was accused of trying to cover up the real number of soldiers killed and injured from the missile strike with the aim of preventing a possible rebellion.
A call intercepted by Ukraine's defense intelligence involved a Russian soldier and his wife talking about corpses being taken out of Makiivka "in truckloads."
Citing the relatives of another Russian soldier in Ukraine who was directly involved in transporting the bodies out of the Ukrainian city, the Russian's wife told her husband that 610 military personnel were killed in the recent attack.
Following the Ukrainian attack, Russia claimed that it had launched a revenge missile attack on the city of Kramatorsk in which up to 600 Ukrainian soldiers allegedly died.
While it was true that Russia launched missile strikes against the city, witnesses told Reuters that it only caused several buildings to be destroyed.
Kramatorsk's mayor said there had been no casualties in the Russian attack.
Russia began pounding Ukraine with missiles in the latter part of 2022 after Ukrainian forces regained occupied territories, which forced Russian troops to withdraw.
Missile strikes proved to be effective for Russia, as they caused debilitating damage to energy facilities and other critical civilian infrastructure in Ukraine.
On Monday, the Russian military spewed another round of missile strikes targeting residential areas across Ukraine.
Russian missile attacks reportedly killed one civilian in Kherson, and two were killed each in Luhansk and Kharkiv regions.
The last major Russian missile attack occurred on Dec. 31, 2022, when Ukraine shot down 12 out of 20 cruise missiles.
Russia also launched a series of kamikaze drone strikes against Ukraine right after New Year's Day.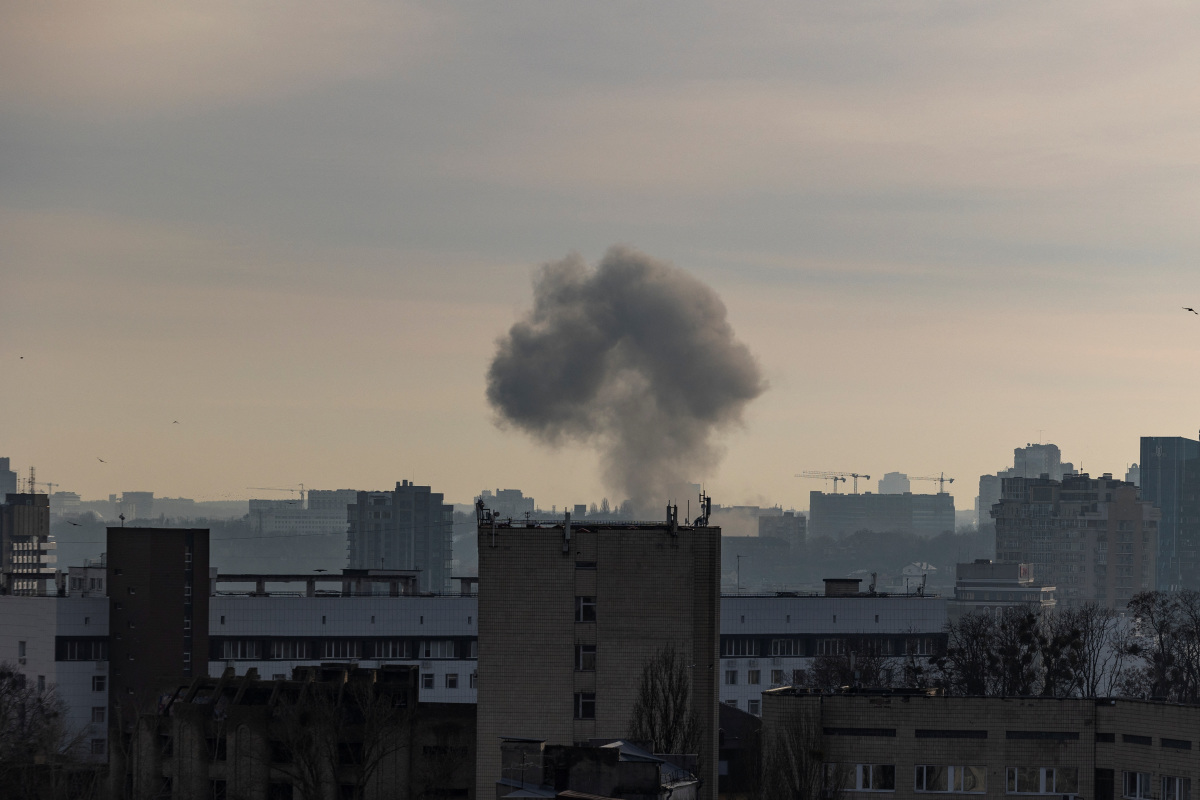 Related Articles


[ad_2]

Source link