[ad_1]

Russia is recruiting men in occupied parts of Ukraine, with Russian authorities telling locals in some areas that factors such as age and physical condition are of no importance, according to Ukrainian authorities.
Among the places that allegedly saw a mobilization program was Ukraine's easternmost Luhansk region, according to the Ukrainian Ministry of Defense's Main Directorate of Intelligence (HUR). The region is currently under the control of Russia and the Russian-backed Luhansk People's Republic (LPR).
The initiative sought to find 500 men to replenish the LPR's 2nd Army Corps and the separatist state's so-called "people's militia," but the mobilization attempt has "completely failed," the HUR said in a statement.
Representatives of the Russian occupation administration in Ukraine's southern Kherson region also discussed the recruitment of local men to the people's militia during a meeting with residents of the village of Myrne, according to the statement.
"It was stated that education, age, physical and moral condition are of no importance," the Ukrainian intelligence agency said.
The issue of obtaining Russian passports and future pension insurance was also discussed during the meeting with Myrne's residents.
"Representatives of the occupation administration spoke of the 'high standard of living' of Russian pensioners. And also that the government must 'send each of them on tourist trips' every year," the HUR said.
Russian authorities reportedly launched a recruitment drive to replace losses Russia sustained in its ongoing invasion of Ukraine.
Russia's Defense Ministry released the country's last official death toll from the war in March, which put the number of Russian fatalities at the time at 1,351.
Independent Russian media outlet Mediazona reported it has been able to confirm 6,219 Russian military deaths in Ukraine as of Sept. 9.
However, U.S. under secretary of defense for policy Colin Kahl estimated that Russia has already suffered up to 80,000 casualties in the invasion of Ukraine.
Russia can call on its reserves of soldiers and sailors younger than 45 as well as officers younger than 55 should it declare mobilization, but the deployment of reservists is unlikely to materially increase the country's combat power in Ukraine, according to the U.S.-based think tank Institute for the Study of War.
While Russia boasts of having a reserve of more than two million former conscripts and contract servicemen on paper, only around 4,000 to 5,000 troops could be considered an active reserve in the Western sense, a 2019 analysis found.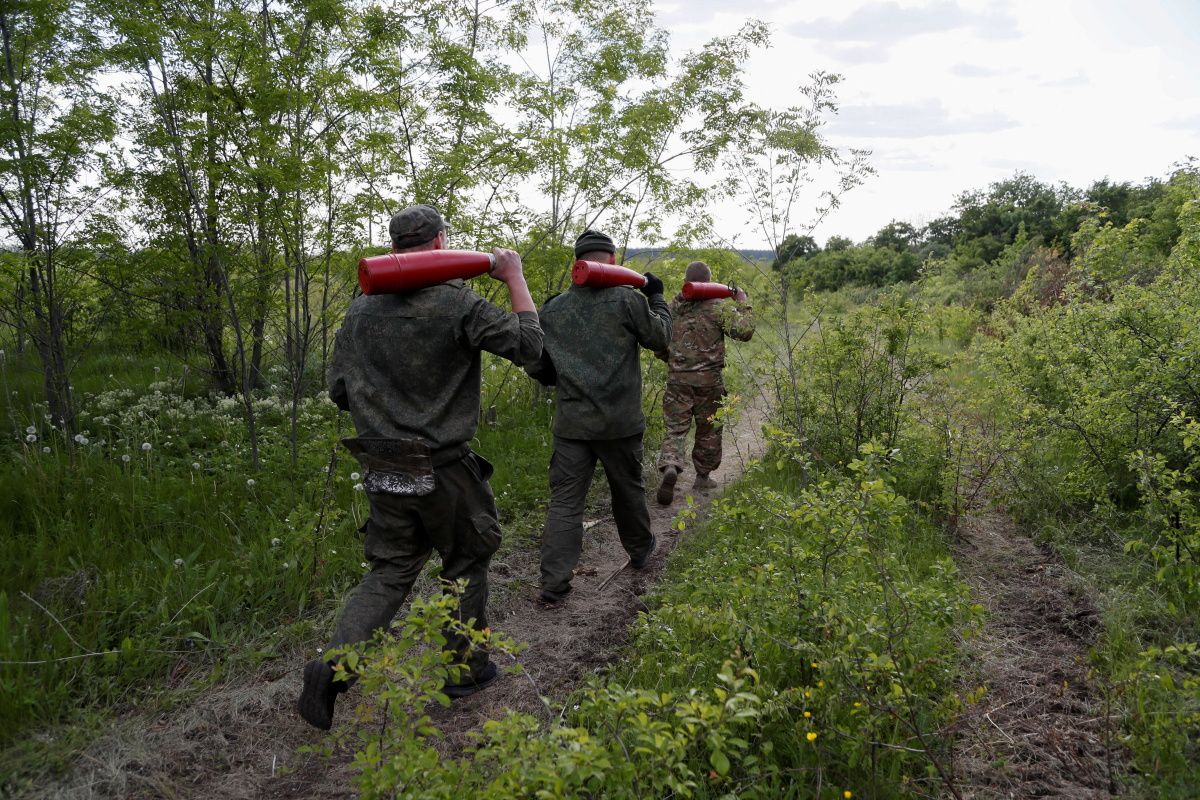 Related Articles


[ad_2]

Source link