[ad_1]

Russia on Monday launched another wave of missiles at Ukraine, killing several civilians and leaving some injured.
The Russian Army launched a total of 70 missiles targeting critical Ukrainian infrastructure. The Air Force of the Armed Forces of Ukraine successfully shot down 60 missiles, but four civilians were still killed in the blast, Ukrainian President Volodymyr Zelensky said in his daily address.
"The main result – 70 Russian missiles were launched, most of them were shot down. Kalibr, Kh-101, etc. But, unfortunately, we still cannot ensure complete security to our sky – there were several hits," Zelensky said in his address. "Unfortunately, there are victims. As of this time, there are four people killed by Russian strikes today. My condolences to families and friends."
At least two of the four people killed in the blast were from the Zaporizhzhia region. Three other Zaporizhzhia civilians, including a small child, sustained injuries in attacks that damaged residential homes, per a Telegram post by Zaporizhzhia Governor Oleksandr Starukh.
It is unclear where the other two victims were from.
In addition to causing casualties, the missiles also caused considerable damage to Ukrainian energy facilities, leading to a massive power outage in several territories. In the capital city of Kyiv alone, about 40% of the population was left without power supply, military official Oleksii Kuleba said.
Power cuts were also experienced in the region of Prykarpattia in western Ukraine after the state energy company, Ukrenego, reduced electricity capacity in the region by one-third, CNN reported, citing regional official Svitlana Onyshchuk.
In Odesa Oblast, residents are suffering from both a lack of power and water supply after the massive Russian missile attack cut the electricity supply to pumping stations and reserve lines operated by the water supply company Infoksvodokanal.
Following the attack, Oleksii Reznikov, the Minister of Defense of Ukraine, announced he and U.S. Defense Secretary Lloyd Austin had a phone call to discuss further strengthening of Ukraine's air defense.
"I want to express my profound gratitude to the Secretary of Defense, who sincerely cares about the situation in Ukraine. During our phone call today, just after the massive Russian missile attack on Ukraine, we discussed further steps to strengthen Ukraine's air defense," Reznikov said on Twitter. "Thank you, USA, for your continued support."
The missile attack comes as the war between Russia and Ukraine extends into its tenth month. Since February, Russian strikes have killed a total of 6,702 Ukrainian civilians and injured 10,479 others, per estimates from The Office of the UN High Commissioner for Human Rights (OHCHR).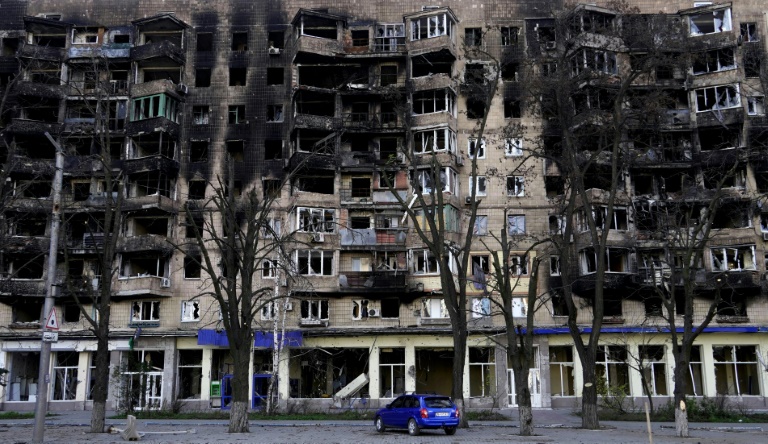 Related Articles


[ad_2]

Source link