[ad_1]

Lawmakers in Russia will soon introduce a bill that will ban remote work for certain employees as well as those who left the country amid the invasion of Ukraine and Russia's troop mobilization, according to a report.
Before the New Year, a group comprising Russian senators and deputies, the term used to refer to members of Russia's lower house of parliament State Duma, will submit a legislative initiative that will completely prohibit remote work for people working in fields that deal with the distribution of classified information, independent Russian media outlet Verstka reported, citing two unnamed sources from the State Duma.
The bill will supposedly affect certain workers in the field of information security, government officials and representatives of some transport industries, among others.
It will also affect Russians who left their country against the backdrop of Russia's invasion of Ukraine and Russian troop mobilization, both sources claimed.
Those who stayed in Russia and still "feel hatred for those who fled or consider them cowards" will also be part of the bill's "target audience," one of the sources said.
Many Russians fled from their country following Russian President Vladimir Putin's announcement of troop mobilization in September.
Among them were men eligible for military service who were afraid of being called up to fight in Ukraine.
Around 700,000 Russian citizens entered Georgia following Putin's announcement, Georgian President Salome Zourabichvili revealed during a radio interview, Russian newspaper Novaya Gazeta reported on Nov. 13.
Meanwhile, more than 400,000 Russians entered Kazakhstan, Tamara Duisenova, the head of the country's Ministry of Labor and Social Protection of the Population, was cited as saying in a Nov. 29 report by Interfax-Ukraine.
A senator in Russia recently proposed restrictions for those who fled the country but continue to work remotely in Russian companies.
The Russian government does not plan to put further restrictions on draft evaders, according to one of the sources who disclosed information about the upcoming bill banning remote work to Verstka.
Russia claimed it was able to successfully mobilize more than 300,000 reservists to fight in Ukraine amid reports of its losses.
However, Russia was accused of throwing its newly drafted soldiers to the front line underprepared and ill-equipped.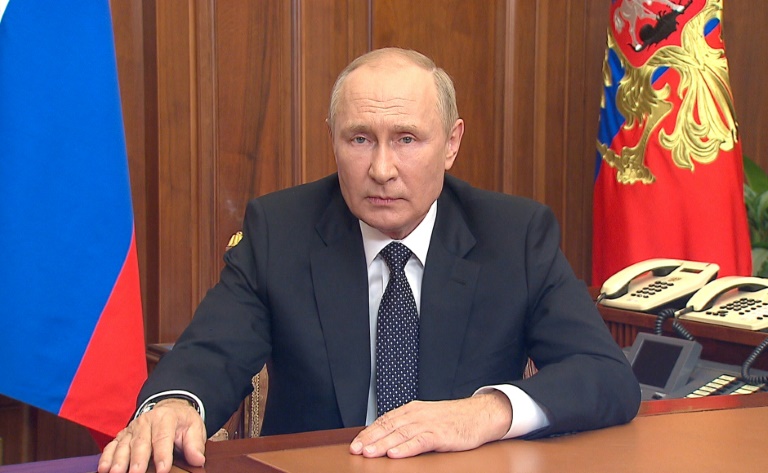 Related Articles


[ad_2]

Source link