[ad_1]

Ukraine is bracing for a possible large-scale Russian missile attack before Christmas since Russia vowed to continue the war during the holidays.
Ukrainska Pravda, citing its sources at Ukraine's Defense Intelligence, reported that Russia plans to launch all available cruise missile carriers with a range of 300 miles or more.
The intelligence source said the Russian military is likely to launch at least 67 cruise missiles and also considering using Unmanned Aerial Vehicles (UAV) in its planned airstrike against Ukraine.
The source added that at least 4 Iskanders, 8 to 14 Tu95MS aircraft, about three carriers of Kalibr cruise missiles and up to 3 Tu-22M3 aircraft would be mobilized by Russia to attack Ukraine before Christmas.
It has also been reported that Russia would prohibit the movement of any ships and aircraft in the Sevastopol seaport in the Russian-occupied Crimea between Dec. 23 to 27 during the missile firing.
The planned attack was revealed after the Ukrainian region of Sumy suffered 54 Russian airstrikes Wednesday.
Dmytro Zhyvytskyi, the chairman of the Sumy Oblast Military Administration, posted on his Telegram that the administrative units of Bilopillia, Khotin and Znob-Novhorod went into flames after the Russian attacks.
"54 strikes were made by the enemy on the border during the day. The communities of Bilopolska, Khotynska and Znob-Novgorodska were under fire," Zhyvytskyi said.
Zhyvytskyi said a private house, a rural cultural center and a shop were damaged in Bilopillia. But no one was injured despite the Russian strikes.
Last week, Kremlin declared there would be no ceasefire with Ukraine during the holiday season.
Kremlin spokesperson Dmitry Peskov said they had not received any offers from Kyiv about a possible ceasefire on the battlefield.
Ukrainian President Volodymyr Zelensky urged Russia to end its so-called special military operation against his country this Christmas by withdrawing its troops from the occupied Ukrainian territories.
But Ukrainian Defense Minister Oleksii Reznikov has stated that the Ukrainian Armed Forces have no intention of stopping their campaign during the holidays.
The latest data from the General Staff of the Ukrainian Armed Forces revealed that the death toll of Russian military personnel had reached 100,000 since Russia invaded Ukraine in February.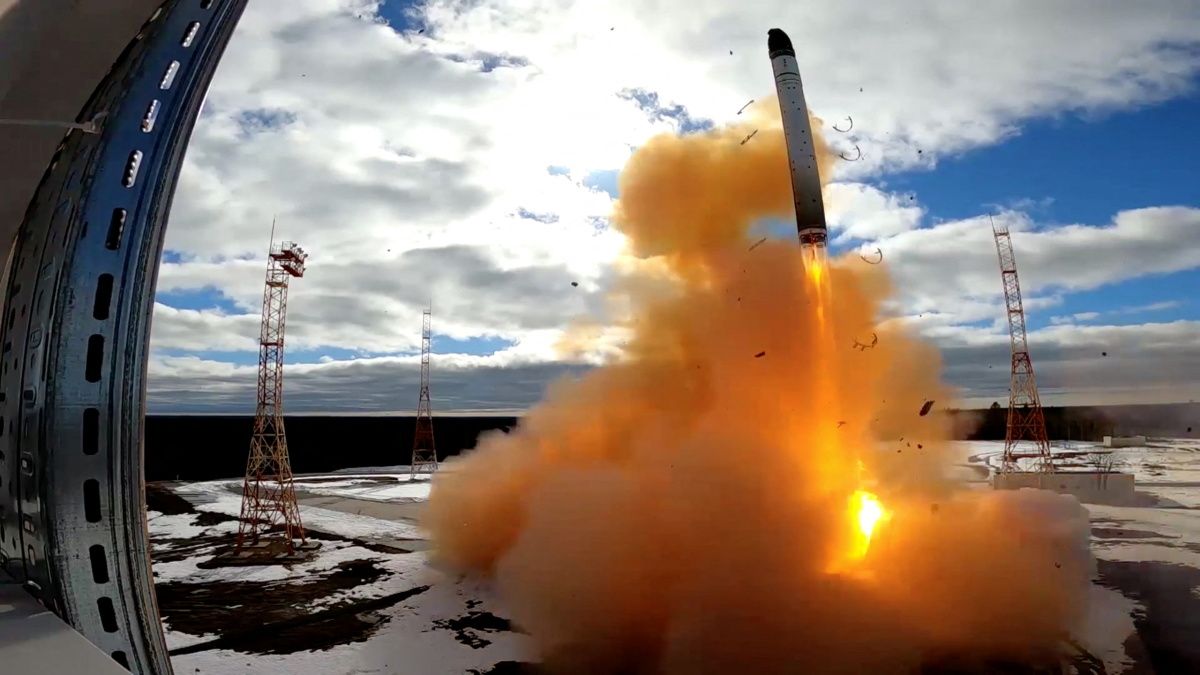 Related Articles


[ad_2]

Source link