[ad_1]

The Russian army has been accused of forcibly mobilizing Ukrainian citizens living in temporarily occupied regions to fight alongside Moscow's troops, according to a report.
Speaking at a briefing at Media Center Ukraine – Ukrinform, Olha Skrypnyk, Chairperson of the Board at the Crimean Human Rights Group, said men in the regions of Donetsk and Luhansk were "simply kidnapped" and used as a human shield by the Russian army.
"The mobilization of our citizens in the occupied territories is Russia's war crime. I will even add that it is essentially kidnapping of people, especially if it is Donetsk and Luhansk regions. Men were simply kidnapped," Skrypnyk said.
"The way they use mobilized people, especially from Donetsk and Luhansk regions, is another crime. They are used as a human shield. They are put in front of the Russian army, just so that they could simply get killed protecting the lives of the Russian military."
The human rights group's report echoes that of the General Staff of the Armed Forces of Ukraine (UAF) in which they accused Russia of covertly mobilizing local residents of the city of Sevastopol.
"The Russian federation continues to covertly mobilize the local residents – citizens of Ukraine. In particular, Russian military commissariats in the city of Sevastopol have been tasked with replenishing Russia's losses in the so-called 'special military operation' by enrolling local civilians from the Black Sea Fleet units since January 20, 2023," the intelligence report, published Tuesday, read.
During the briefing, Skrypnyk also said they are seeing "certain trends" suggesting that another wave of mobilization could begin in February or March. Russia last ordered a partial mobilization in September 2022, which called up 300,000 reservists with combat experience to bolster Moscow's troops in Ukraine.
The Kremlin, however, has repeatedly insisted that it would not launch a second wave of mobilization.
Russia first launched the invasion of Ukraine in February 2022. Since then, Moscow has lost 122,170 military personnel. The figure includes 690 soldiers killed the previous day, according to estimates from the Ministry of Defense of Ukraine.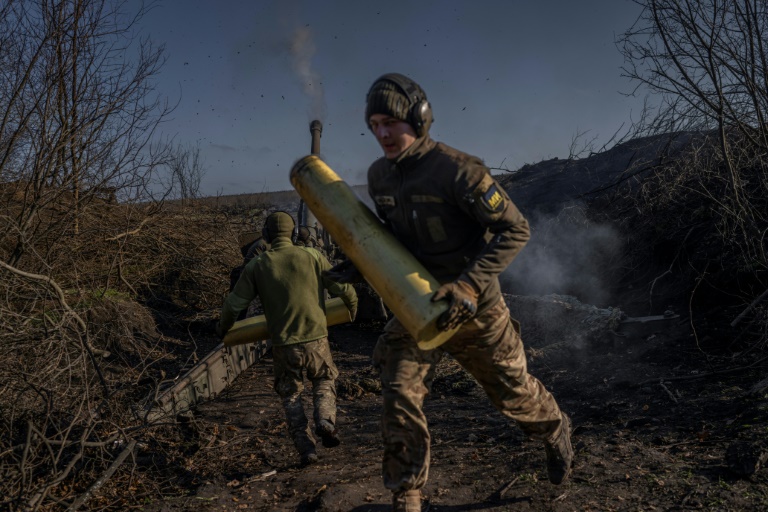 Related Articles


[ad_2]

Source link