[ad_1]

Russia may impose another mobilization order to meet its need for millions of soldiers for the war, according to Ukrainian intelligence.
During an intelligence briefing, Oleksiy Gromov, Deputy Chief of the Main Operational Department of the General Staff of the Armed Forces of Ukraine, said Russia has distributed a document called "Conclusions of the war with NATO in Ukraine" to its military personnel. In the document, it was allegedly outlined that Russia needs to mobilize five million soldiers to win the war.
"Part of this masterpiece ("Conclusions of the war with NATO in Ukraine" – ed.) highlights, among other things, the main problems of the Russian occupation forces, including the inability of commanders to command personnel in the troops, the unsatisfactory state of discipline and combat training, the obsolescence of weapons and military equipment, the impossibility of commanders making decisions without mandatory agreement with the command, etc," Gromov said in the briefing, as quoted by Ukrinform per a translation via Google Translate.
"The document also states that there has not been such a war for more than 80 years, and for Russia to achieve victory, the numerical composition of its army should be about 5 million servicemen," he added.
Gromov noted that, based on the estimated number of Russian military personnel, the Kremlin may soon call for another wave of mobilization to meet the numbers. He also suggested that Russia could introduce martial law in the country in the near future.
The International Business Times could not independently verify the authenticity of the document and the claims made by Gromov.
The intelligence report comes days after Russian President Vladimir Putin's spokesperson Dmitry Peskov denied that the Kremlin was considering launching a second wave of mobilization amid Moscow's mounting military death toll in the Ukraine war. That being said, Kremlin did not specifically deny the possibility of Russia calling up additional men to fight in the war in Ukraine, according to The Moscow Times.
As of Thursday, the Russian army lost a total of 85,720 military personnel, including 310 who were killed over the past day, according to estimates from the Ministry of Defense of Ukraine.
A partial mobilization in September saw an estimated 300,000 Russian reservists called up to support the country's military in Ukraine.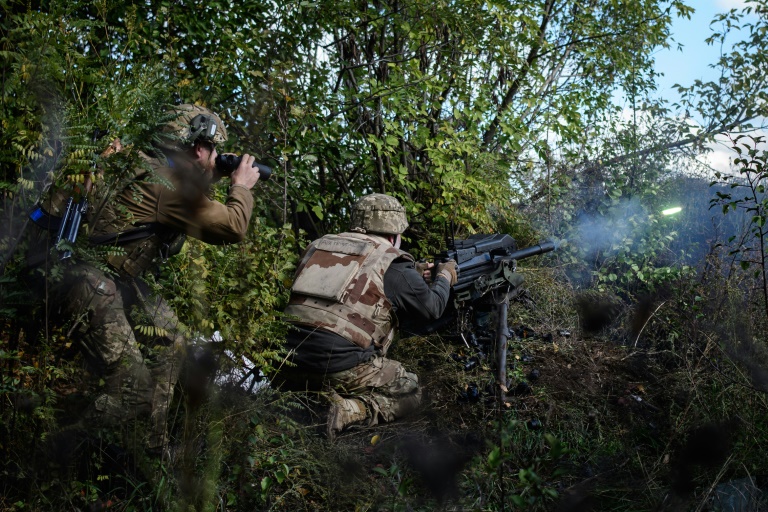 Related Articles


[ad_2]

Source link