[ad_1]

Russian forces are preparing additional "terrorist attacks" against Ukraine, Ukrainian officials said, following Russia's bombardments on civilian targets and utility infrastructure.
"The next week may be very difficult. The Russians are planning new terrorist attacks against energy facilities," Ukrainian lawmaker Davyd Arakhamia said in a statement posted on Telegram Sunday.
In a national address delivered on the same day, Ukrainian President Volodymyr Zelensky said that "terrorists are preparing new strikes."
"We know that for sure. And as long as they have missiles, they won't stop, unfortunately," the Ukrainian leader said.
The statements from Zelensky and Arakhamia came after Russia carried out a series of missile and drone strikes across Ukraine that hit civilian and critical infrastructure.
Millions in Ukraine have been left without electricity, heating or water as a result of the attacks, the BBC reported.
Hundreds of hospitals and healthcare facilities are also "no longer fully operational" or lacking supplies to meet basic needs following Russia's strikes, according to Dr. Hans Kluge, the World Health Organization's regional director for Europe.
"This winter will be life-threatening for millions of people in Ukraine," Kluge said.
Under the Rome Statute of the International Criminal Court, the "extensive destruction and appropriation of property, not justified by military necessity and carried out unlawfully and wantonly," is considered a war crime.
The treaty also considers "intentionally directing attacks against … hospitals and places where the sick and the wounded are collected, provided they are not military objectives," a war crime.
Russia previously denied allegations that its forces deliberately target civilians.
However, monitors for the United Nations said that Russian attacks appeared to be coordinated as some occurred right as people were commuting to work or taking children to school.
Zelensky has accused Russia of trying "to achieve with terror and murder what it wasn't able to achieve for nine months" after Russian forces withdrew from the key Ukrainian city of Kherson earlier this month.
The United Kingdom's Ministry of Defense previously warned that Russia would step up its attacks on civilian targets as it continues to suffer defeats on the battlefield.
Russia is attempting to deplete Ukrainian air defenses, which have prevented the Russian military from establishing dominance of the skies above Ukraine, ABC reported, citing a senior Pentagon official.
Ukraine's allies have sent over various air defense systems in the face of continued Russian strikes, including the National Advanced Surface-to-Air Missile System (NASAMS) from the United States, Aspide from Spain and IRIS-T from Germany.
"These weapons will significantly strengthen [the Ukrainian Army] and will make our skies safer. We will continue to shoot down the enemy targets attacking us," Ukrainian Defense Minister Oleksii Reznikov said in a statement.
Western countries are also reportedly speeding up shipments of winter clothing and other supplies to Ukraine in preparation for combat during the winter.
"[T]he international community remains united and focused and committed to doing everything that we can to help Ukraine protect its interests and defend its sovereign territory," U.S. Defense Secretary Lloyd Austin III said during a conference in Brussels, Belgium, last month.
The North Atlantic Treaty Organization (NATO) also believes that it is the coalition's task to supply Ukraine "with everything from fuel, winter clothing, tents to advanced weapons systems, air defense, armored vehicles and advanced artillery."
"We have all delivered unprecedented support to Ukraine. And this has helped the Ukrainians to make the gains they've made over the last weeks in the war against the invading Russian forces," NATO Secretary General Jens Stoltenberg said in a press conference.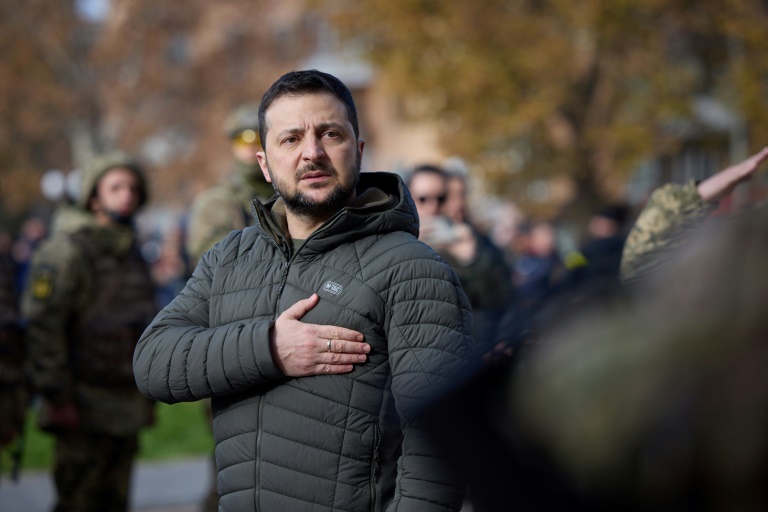 Related Articles


[ad_2]

Source link