[ad_1]

Russia is allegedly struggling to provide proper military training to its conscripts, the U.K. Defense Ministry said in its latest intelligence briefing.
"Russia is probably struggling to provide military training for its current mobilization drive and its annual autumn intake," an excerpt from the intelligence report said.
The ministry described the Russian Armed Forces as "already stretched" after 300,000 men were mobilized for the war.
The report also said that Russian troops "likely have minimal training or no training at all."
It was also stated that Russian troops are now in Belarus to conduct training due to a lack of training staff and facilities in their country.
The U.K. intel came after reports that newly-mobilized troops have been complaining about their lack of training and equipment.
In October, The New York Times interviewed an unidentified observer describing the newly-mobilized men in Yekaterinburg, Russia.
"No machine guns, nothing, no clothes, no shoes," the observer said. "Half of them are hungover, old, at risk — the ambulance should be on duty."
To debunk reports of a lack of training among newly-conscripted troops, the Russian Ministry of Defense released a video of a soldier saying they were "fully equipped and ready for combat operations."
An analysis by the independent Russian news agency Novaya Gazeta said that 100 reservists have already died in Ukraine.
About 49,000 of the 300,000 mobilized troops are already on combat missions in Ukraine, according to President Vladimir Putin.
To bolster Russian mobilization against the eastern European country, Putin recently signed a law conscripting convicted criminals to join the war.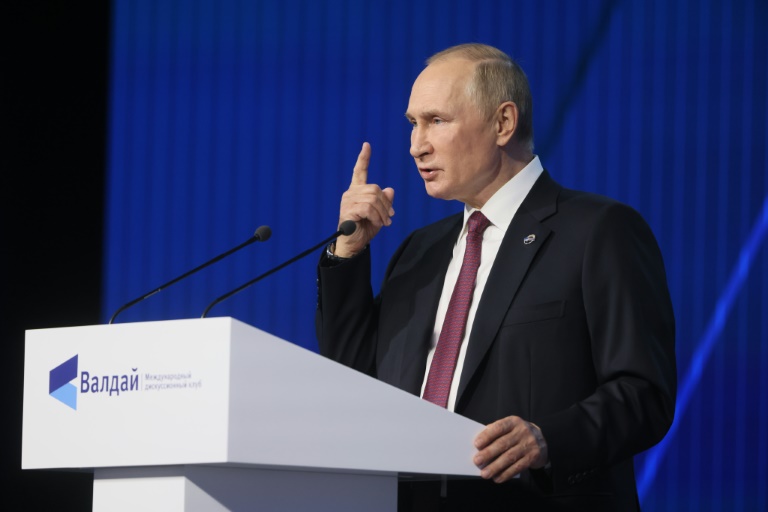 Kremlin said the law would allow the mobilization of persons with criminal convictions and those with outstanding criminal cases.
Russia was also reported to have been recruiting Afghan soldiers trained by the U.S. military to join the war.
Three former Afghan generals told The Associated Press that the Russian military was luring former commandos with offers of $1,500-a-month payments and safe havens.
Since the Russian leader launched "special military operations" against Ukraine on Feb. 24, 76,460 Russian troops have already died, the General Staff of the Armed Forces of Ukraine said.
Related Articles


[ad_2]

Source link