[ad_1]

Russia's Federal Security Service (FSB) has reportedly summoned some soldiers who are disgruntled by President Vladimir Putin's special military operation in Ukraine.
Russian news media The Insider, citing a Telegram channel "We Can Explain," reported that FSB first invited the soldiers who were part of the Black Sea Fleet for "interviews."
The details regarding the interviews were revealed by a wife of a Russian soldier who participated in the siege of Mariupol early this year. The woman said her husband had recently returned from the battlefield. She added that she received the message from FSB and does not know how to react to it.
She narrated that her husband was dissatisfied because Russian colonel Ramzan Kadyrov and other "elite" units stayed in hotels while ordinary soldiers like him lived in terrible conditions in barracks.
"My husband is rather blunt and expressed his position that the Kadyrov and other 'elite' units live in hotels, while ordinary soldiers live in barracks, in terrible conditions, without supplies or food. When the units were leaving Davydiv Brid, some soldiers were simply abandoned. He is still recovering from the storming of Azovstal, a lot of his comrades from the 810th Brigade were killed there," the soldier's wife said.
Even on the Russian social network VK, people spoke about the FSB's interrogation of the soldiers who "oppose the special operation."
"What the hell's going on? Yesterday Vladimir Vladimirovich [Putin] thanked our guys from the Black Sea Fleet for ensuring the safety of ships that go with the grain [as part of the UN-brokered "grain deal"]. And then suddenly the FSB started to crack down on them," a Russian soldier's son posted.
Russia's interrogation comes as complaints about handling the military offensive are piling up. Russian soldiers are angered by their poor conditions on the battlefield and by the significant setbacks in their fight against Ukraine.
Citing a Telegram channel of independent Russian journalists, CNN reported that some 300 Russian conscripts are being held in a basement in Ukraine's Luhansk region for refusing to return to the frontline.
Relatives of the Russian soldiers complained they were being fed once a day and constantly threatened.
Soldiers of the 155th Brigade of the Russian Pacific Fleet Marines also voiced grievances against their senior officers in a letter.
"As a result of the 'carefully' planned offensive by the 'great commanders', we lost about 300 men, dead and wounded, with some MIA over the past 4 days," the soldiers wrote in their letter.
At home, groups of mothers and wives of Russian conscripts aired their dissatisfaction with Putin's military operation. Olga Tsukanova of the Council of Mothers and Wives criticized Putin for "hiding" from them.
The group complained about the poor training and lack of equipment for Russians who were mobilized for the war. It also accused the Russian military of corruption and human rights abuses.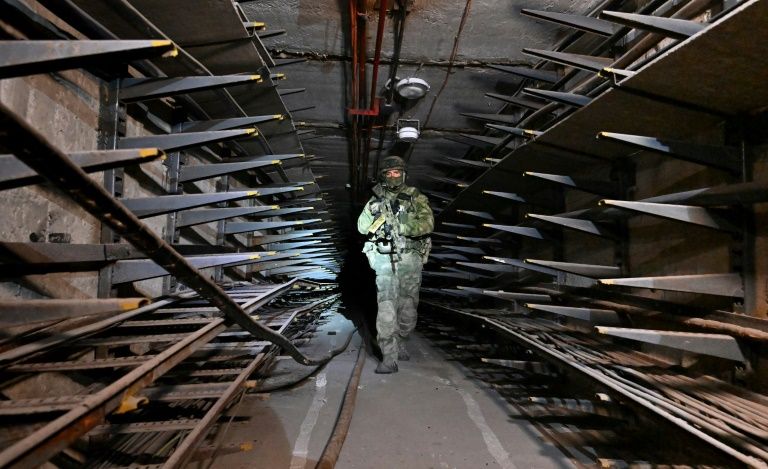 Related Articles


[ad_2]

Source link