[ad_1]

With Russia warning that commercial satellites of the U.S. and its allies could become "legitimate" targets for Moscow if they were involved in the war in Ukraine, the U.S. has responded by saying any attack on its infrastructure will be met with an "appropriate" response.
Konstantin Vorontsov, a senior official from Russia's Foreign Ministry, on Wednesday, termed the use of Western commercial satellites to aid the Ukrainian war effort as "an extremely dangerous trend."
"Quasi-civilian infrastructure may be a legitimate target for a retaliatory strike," Vorontsov was quoted as telling the United Nations First Committee adding that the West's use of such satellites to support Ukraine was "provocative." Vorontsov is the deputy director of the Russian Foreign Ministry's department for non-proliferation and arms control.
"We are talking about the involvement of components of civilian space infrastructure, including commercial, by the United States and its allies in armed conflicts," Vorontsov said. Like the U.S. and China, Russia has a significant capability to carry out offensive operations in space. In 2021, Russia launched an anti-satellite missile to destroy one of its own satellites.
"Any attack on US infrastructure will be met with an appropriate response in an appropriate way," National Security Council spokesman John Kirby told reporters Thursday, in response to the Russian threats on targeting commercial satellites.
The United States will "hold Russia accountable for any such attack, should it occur," Kirby said.
Although the Russian diplomat did not mention any specific satellite companies, Elon Musk earlier this month said his rocket company SpaceX would continue to fund its Starlink internet service in Ukraine.
After Internet services in the war-torn country were disrupted by Russian invaders, Musk activated Starlink, his network of thousands of satellites orbiting the Earth and thousands of terminals on the ground.
Although the use of satellite imagery during conflict is well known, the war in Ukraine has, for the first time shown how the open-source intelligence community can use data and imagery from commercial satellites.
In the Ukraine conflict, commercial satellites are a source of vital details for military planners to plan their day-to-day operations, while for the global audience they are simply a media tool for information about the progress of the war.
With no satellite of its own, Ukraine has in the past spent thousands of dollars buying data from the European Union, China, and the U.S. A charity in the country has now signed a deal with Finnish microsatellite manufacturer ICEYE to provide Ukraine with access to its constellation of SAR satellites, "allowing the Ukrainian Armed Forces to receive radar satellite imagery on critical locations with a high revisit frequency."
The use of such images has enabled Ukraine to gather coordinates and details of Russian military positions and understand their vulnerabilities, helping them make a decisive difference on the battlefront.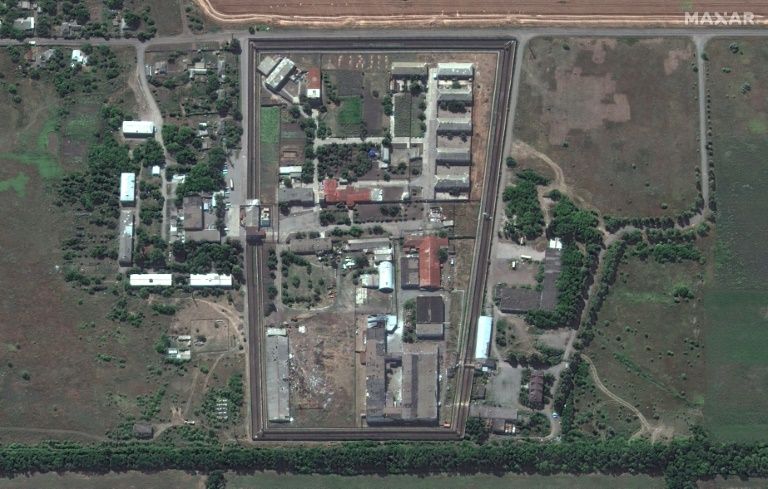 [ad_2]

Source link