[ad_1]

Russia is expected to hold large-scale exercises of its nuclear forces soon, leaving the West hard-pressed to spot whether Moscow is just carrying drills or an actual nuclear attack, according to a report.
Every year, Russia holds nuclear exercises around October. However, this year's drills come just weeks after President Vladimir Putin threatened to use nuclear weapons "if the territorial integrity of our country is threatened." His statement, coupled with the upcoming drills, have some Western officials worried as Russia continues to post losses in Ukraine.
"This is why you don't want to have extraordinarily overheated rhetoric at the same time you're going to do a nuclear exercise," a Western official told Reuters. "Because then we do have an additional challenge to really be sure that the actions that we see, the things that are occurring, are actually an exercise and not something else."
White House National Security Council spokesperson John Kirby vowed that the United States would monitor Russia's so-called "Grom" drills, adding that they expect Moscow to include live missile launches during the exercise.
"While Russia probably believes this exercise will help it project power, particularly in light of recent events, we know that Russian nuclear units train extensively at this time of year, again, routine, and obviously, we're going to continue to monitor that accordingly," Kirby told reporters on Thursday.
Earlier this week, NATO Secretary-General Jens Stoltenberg said they will also monitor Russia's upcoming nuclear exercises very closely. He added that NATO would "take further steps" to protect allies against deliberate attacks and said the alliance is not intimidated by Putin's nuclear threats.
Should Moscow decide to use nuclear weapons against Ukraine, EU foreign policy chief Josep Borrell warned that Russia could see its forces "annihilated" by the "powerful" response from the West's military.
Russia's looming nuclear drills come as Ukraine continues to make gains in its counteroffensive in the south. On Wednesday, Kyiv's armed forces recaptured and liberated five more settlements in Kherson Oblast, namely Novovasylivka, Novogrygorivka, Nova Kamyanka, Tryfonivka and Chervone.
In some areas in the occupied region of Donetsk, Russian army leaders have also ordered their troops to stop fighting due to low morale and desertion, according to the General Staff of the Armed Forces of Ukraine (UAF).
As of Thursday, the Ministry of Defense of Ukraine estimates that 63,800 Russian military personnel have been killed in combat since the war began in February.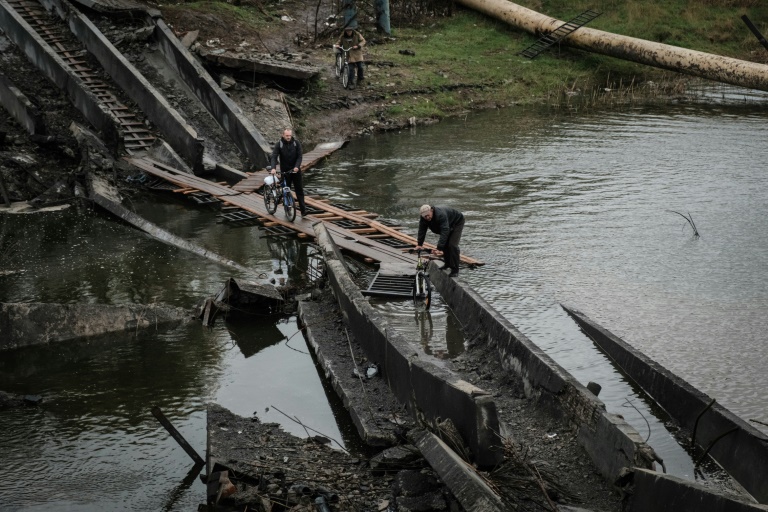 Related Articles


[ad_2]

Source link