[ad_1]

Ukrainian President Volodymyr Zelensky on Tuesday said he is convinced the Russian army will lose 100,000 military personnel in the war by the end of 2022.
Speaking in an evening video address, Zelensky added that Russia is losing "hundreds" of mobilized soldiers and mercenaries in the Donetsk region, where Ukrainian forces are holding against Russian offense.
"They said they would capture the Donetsk region in spring, summer, autumn… Winter begins this week already. They wasted their regular army there, they lose hundreds of mobilized and mercenaries there every day, they use barrier troops there," the Ukrainian president said, adding, "This year, Russia will lose a hundred thousand of its soldiers killed and only God knows how many mercenaries."
Zelensky went on to note that Russian forces are continuing their push in the regions of Donetsk, Luhansk and Kharkiv despite suffering great military losses.
"But we are holding out and – most importantly – do not allow the enemy to fulfill their intentions," he added.
Russia launched a so-called "special military operation" in Ukraine on Feb. 24. Since then, the country's military death toll has reached 88,380, including 480 deaths reported over the past day, as per estimates from the Ministry of Defense of Ukraine.
While many of the Russian soldiers have been killed by Ukrainian attacks, Kyiv's military force might not be the only reason for the deaths of Russian troops. Citing viral videos shot by Ukrainian drones, Forbes reported Sunday that Russian soldiers are freezing to death by the dozen in eastern Ukraine.
Also, one video shared on Twitter shows a Russian soldier attempting to shoot himself in the chest as a Ukrainian drone flies overhead. The soldier's hands could be seen ungloved and blue. The video feed cuts and comes back to show the soldier has died.
In October, Fortune, citing videos circulating on Russian social networks, reported that mobilized men deployed to the front were complaining about their cramped accommodations and the lack of food and medicine.
In July, Ukraine's security service released a text message exchange purportedly between two Russian soldiers in which they complained about being forced to eat dog meat due to food shortages.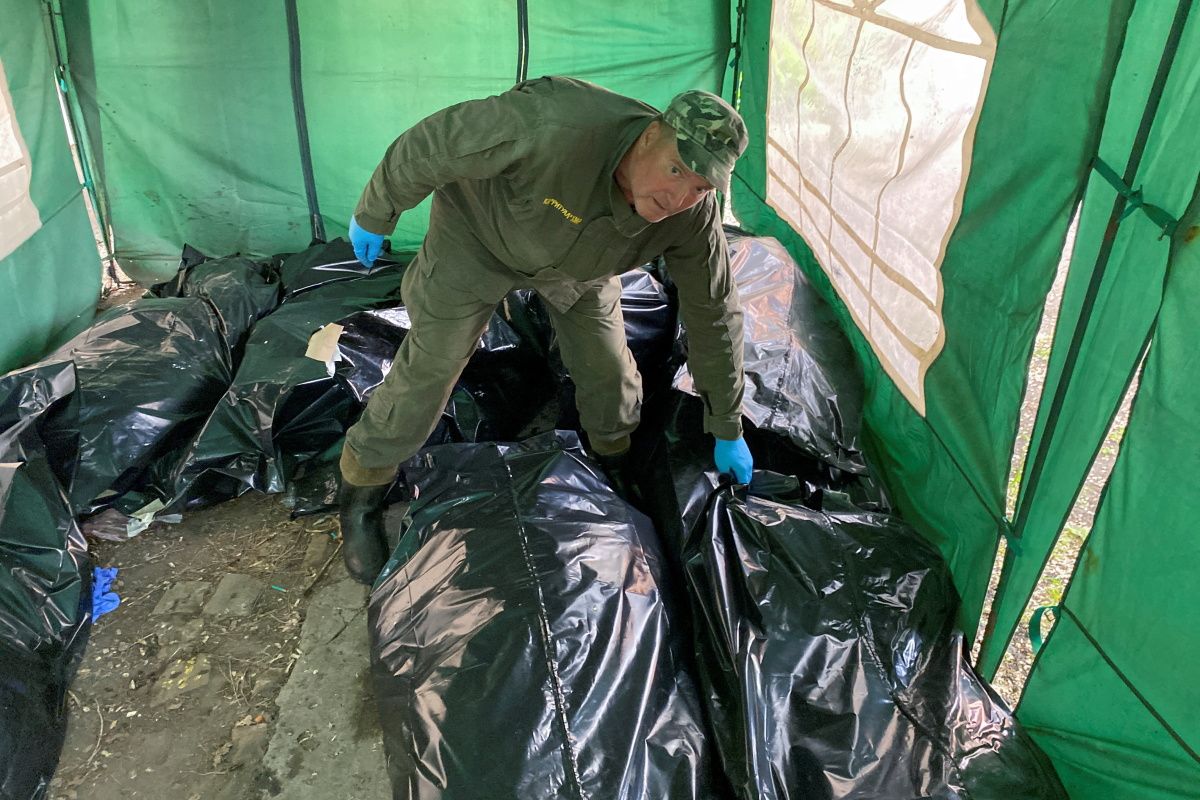 Related Articles


[ad_2]

Source link