[ad_1]

The Russian army is continuing to suffer massive losses in the Donetsk and Luhansk regions as the war in Ukraine extends into its tenth month, according to a Ukrainian intelligence report.
At least 300 wounded Russian servicemen were confined at the Novopskov Territorial Medical Association in Luhansk, according to the General Staff of the Armed Forces of Ukraine (UAF). The hospital has postponed operations for civilian patients and will not accept new wounded patients indefinitely.
It is unclear when the soldiers will be discharged or whether they will be detained after receiving the necessary medical attention.
"The enemy continues to suffer losses in the Donetsk and Luhansk directions. It is known that medical facilities in the city of Donetsk are full of wounded enemy servicemen. Planned operations for civilian patients have been postponed indefinitely, new wounded are not accepted," the UAF General Staff wrote in a Facebook post.
"Up to 300 wounded Russian occupiers have been brought to Novopskov Territorial Medical Association of the temporarily occupied territory of Luhansk oblast in recent days."
As of Sunday, the Russian army has lost a total of 91,150 since the beginning of the war, including 550 deaths over the past day. Additionally, Moscow's army has also lost 2,922 tanks, 5,892 combat armored machines, 1,908 artillery systems, 1,573 UAVs and 4,479 vehicles and fuel tanks, per estimates from the Ministry of Defense of Ukraine.
The ministry noted that the Russian army suffered the biggest losses in the Limansky and Bakhmuts'komu directions.
The UAF General Staff's report comes after Russian units on Sunday shelled several residential areas and other civilian infrastructure in the Kherson region. At least one civilian was killed and two sustained injuries in the attack.
The Russian army also launched missile strikes targeting civilian areas in other Ukrainian regions in the south, including Zaporizhzhia and Dnipropetrovsk. The attack damaged homes and power lines. No civilian casualties were reported, according to CNN, citing local Ukrainian officials.
As of Nov. 28, a total of 6,655 Ukrainian civilians have died since the beginning of the war, including 6,236 adults and 419 children, per a report from the Office of the UN High Commissioner for Human Rights (OHCHR).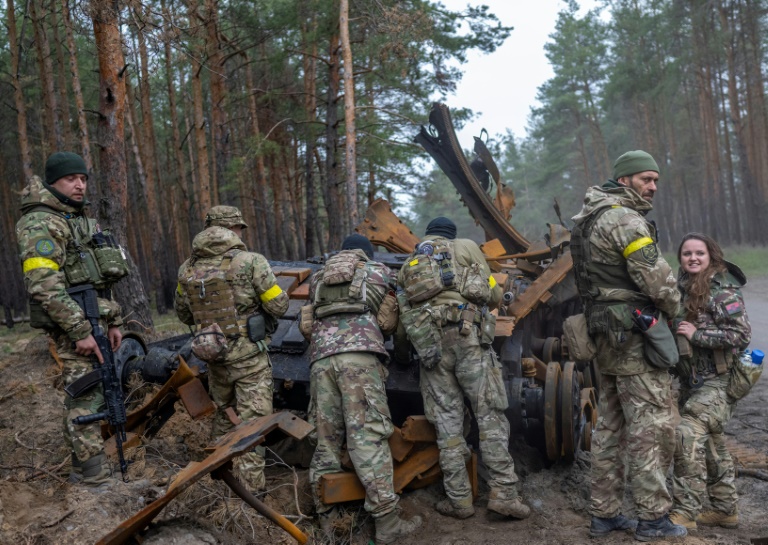 Related Articles


[ad_2]

Source link