[ad_1]

Russia has suffered nearly 100,000 casualties in Ukraine since around 430 more of its personnel were killed between Monday and Tuesday, data provided by the Ukrainian military showed.
A total of 99,230 combat losses among Russian personnel have been recorded since Russia invaded Ukraine in late February, the General Staff of the Armed Forces of Ukraine said in its most recent casualty report released Tuesday.
In its report from the previous day, the military staff claimed Russia's losses at the time numbered 98,800.
Russia has also lost 2,995 tanks, 5,974 armored fighting vehicles, 1,960 artillery systems and 281 aircraft, among other pieces of military equipment, the updated data showed.
The Russian government's last official death toll from the invasion, released in September, claimed 5,937 Russian soldiers had died in Ukraine up to that point.
Mykhailo Podolyak, an adviser to Ukrainian President Volodymyr Zelensky, revealed during a television interview that Ukraine has lost up to 13,000 of its troops in the war, Ukrainian state news agency Ukrinform reported on Dec. 1.
Russia and Ukraine could be underreporting their casualty counts, the United Kingdom's Ministry of Defense (MoD) has suggested.
While Russia claimed it was able to mobilize more than 300,000 reservists amid reports of its losses, newly drafted Russian soldiers are allegedly being sent to the front line undertrained and ill-equipped.
Russia could have around 120,000 casualties by the time spring arrives in the coming months, according to the Warsaw Institute, a Polish think tank.
Russian President Vladimir Putin acknowledged earlier this month that his country's invasion of Ukraine was taking longer than expected to finish.
"Of course, it could be a lengthy process," the Russian head of state said in a televised meeting with members of his Human Rights Council on Dec. 7.
Public support in Russia for the war, which is still referred to as a "special military operation" by the Russian government, is "falling significantly," the British MoD claimed.
Around 55% of Russians favored peace talks with Ukraine compared to the 25% who wanted the invasion to continue, a closed opinion poll conducted in October by Russia's Federal Protective Service found.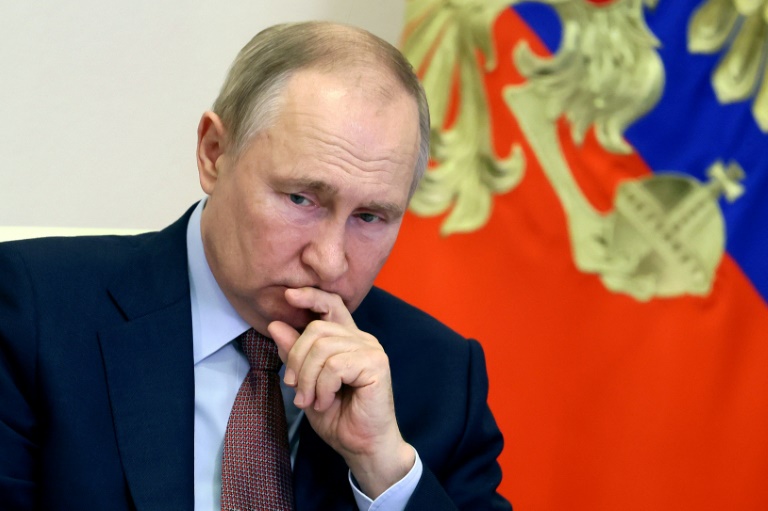 Related Articles


[ad_2]

Source link