[ad_1]

The number of Russian soldiers killed in the country's invasion of Ukraine has exceeded 91,000, with Russia sustaining 550 casualties between Saturday and Sunday alone, data provided by the Ukrainian military showed.
Russia has suffered 91,150 combat losses among its military personnel since its unprovoked attack began in late February, the General Staff of the Armed Forces of Ukraine said in a casualty report released Sunday.
A report released the day before said that Russia had lost 90,600 personnel up to that point.
In addition to the 91,150 personnel, Russia's losses include 2,922 tanks, 5,892 armored fighting vehicles and 281 aircraft, among other pieces of military equipment, according to the updated data provided by the Ukrainian military.
Most of Russia's recently recorded casualties were sustained in the directions of Bakhmut and Lyman, which are cities located in Ukraine's partially Russian-occupied Donetsk region.
The Russian government last provided an official death toll from the Ukraine invasion in September, when Russian Defense Minister Sergei Shoigu revealed that 5,937 of his country's soldiers had died in the war.
Gen. Mark Milley, the most senior military officer in the U.S. Armed Forces, claimed nearly a month ago during an event in New York that "well over" 100,000 Russian soldiers have been killed or wounded in the ongoing conflict.
Ukraine has "probably" suffered a similar number of losses, he said at the time.
Mykhailo Podolyak, an adviser of Ukrainian President Volodymyr Zelensky, told Ukraine's 24 Kanal that up to 13,000 Ukrainian soldiers have died in the conflict, the BBC reported Friday.
The senior official, who claimed in June that between 100 and 200 Ukrainian soldiers were dying daily in Russia's invasion, cited figures evaluated by Zelensky and Ukraine's General Staff.
Russia was successfully able to mobilize more than 300,000 reservists for its war, Russian President Vladimir Putin claimed.
However, Russia has been accused of rushing untrained and ill-equipped soldiers to the front line in Ukraine, with the Russian military allegedly using the newly drafted troops as "cannon fodder."
Russia's weapon supplies may be running low, experts suggested. The country also lacks military trainers, the United Kingdom's Ministry of Defense previously claimed.
In contrast, Ukraine, which ordered general mobilization on Feb. 24, the day Russia launched its assault, continues to receive aid from western nations in the form of equipment and training.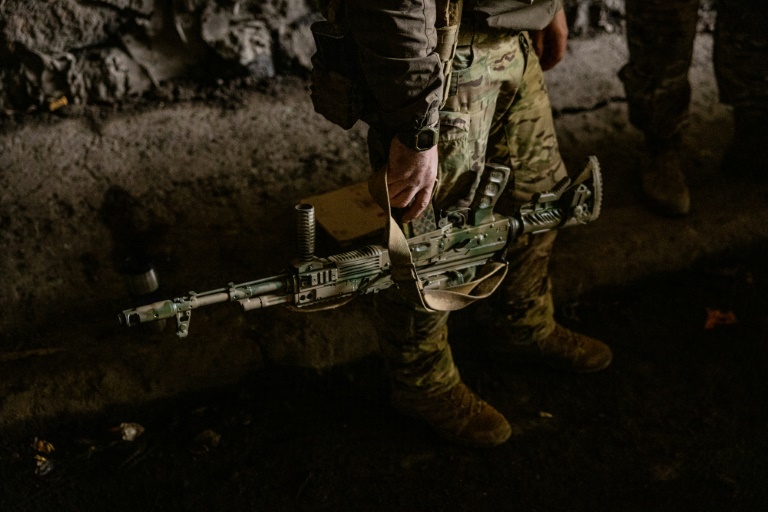 Related Articles


[ad_2]

Source link