[ad_1]

Russia's total number of casualties in its ongoing invasion of Ukraine has exceeded 93,000 as another 340 military personnel were killed in one day this week, according to data provided by the Ukrainian military.
Russia has suffered around 93,080 combat losses among its personnel since the war began in late February, the General Staff of the Armed Forces of Ukraine stated in its most recent casualty report released Thursday.
The military staff claimed the previous day that Russia had lost 92,740 personnel up to that point.
Russia last provided an official death toll from the Ukraine invasion in September, when Russian Defense Minister Sergei Shoigu revealed that 5,937 of his country's soldiers had died in the war.
In comparison, Ukraine has lost up to 13,000 of its troops, according to Mykhailo Podolyak, an adviser to Ukrainian President Volodymyr Zelensky.
While Russia claimed it was able to successfully mobilize more than 300,000 reservists to fight in Ukraine, it was accused of throwing these newly drafted soldiers to the front line underprepared and ill-equipped.
The Russian military is allegedly using these mobilized troops as "cannon fodder" to either slow down Ukraine's assaults or cripple Ukrainian defensive positions.
Russian President Vladimir Putin "seems to be approaching the Ukraine war with a mindset like Soviet dictator Joseph Stalin, accepting mass casualties to win the war," according to the Warsaw Institute.
Russia could have around 120,000 casualties by the time spring rolls around in the coming months, the Polish think tank claimed.
Amid reports of its losses, Russia launched waves of missile and drone strikes against Ukraine.
The attacks hit civilian buildings and energy infrastructure, with Ukraine's power grid being bombarded by more than 1,000 projectiles from Russian forces, Reuters reported.
"More than 1,000 shells and rockets were fired at electrical facilities and lines, including substations," Volodymyr Kudrytsky, the chief executive of Ukraine's national electric grid operator, Ukrenergo, was quoted as saying by Interfax Ukraine during a Wednesday meeting.
"These attacks represent the biggest blow to a power grid that humanity has ever seen," he claimed.
Zelensky has accused Russia of trying "to achieve with terror and murder what it wasn't able to achieve for nine months" after Russian forces withdrew from the key Ukrainian city of Kherson last month.
Under the Rome Statute of the International Criminal Court, the "extensive destruction and appropriation of property, not justified by military necessity and carried out unlawfully and wantonly," is considered a war crime.
Despite being subjected to continued strikes, around 86% of Ukrainians believe it is necessary to continue fighting back against Russia's invasion, a survey conducted in October found.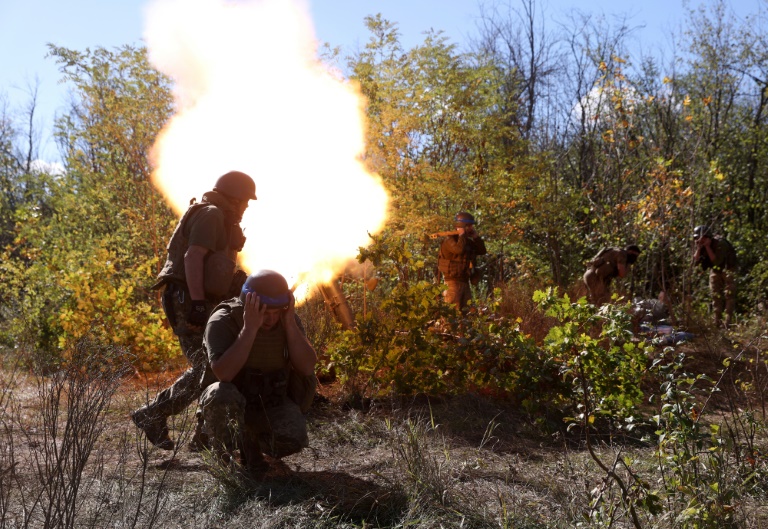 Related Articles


[ad_2]

Source link