[ad_1]

The Russian army has left thousands of unexploded mines in territories that the Ukrainian army recently liberated, all of which may take years to demine, President Volodymyr Zelensky said Thursday.
Zelensky added that the unexploded mines and munitions were found in critical infrastructure facilities as well as civilian areas, including houses, roads, power lines and enterprise buildings. The Armed Forces of Ukraine is now working on "demining" the liberated areas.
"Our warriors are virtually immediately followed to the liberated areas by those who restore all conditions for normal life. The first and basic one is demining. The occupiers leave behind thousands of unexploded mines and munitions. I have often heard estimates that clearing Ukraine of Russian mines will take decades. We can't wait that long," the Ukrainian president said in his daily address.
"First of all, houses, social facilities, communications, roads – the entire space of people's lives – are being demined. But the occupiers mine everything: power lines, enterprise buildings, fields, forests."
At the peak of "mine contamination," at least 300,000 square kilometers of Ukrainian territory had unexploded munitions. However, Zelensky noted that Ukrainian forces have now demined 130,000 sq. km. of land with the help of Western "partners" and a demining machine.
"I am grateful to our partners who are already implementing mine clearance assistance projects. These are the US, Canada and Great Britain, as well as Denmark, Norway, Estonia, Austria, Poland, Japan, Switzerland, Sweden, Slovakia, UN structures," Zelensky added. "In particular, thanks to such aid, we have already purchased the first most effective demining machine – Armtrac 400 which is currently operating in the Kharkiv region."
Zelensky's address comes as Ukraine's military announced Thursday that it has retaken territory in Kherson Oblast after Russia ordered the withdrawal of its troops from parts of the region.
Over the past two days, Ukrainian forces have successfully recaptured and liberated 24 settlements in the Kherson region.
Since the start of October, at least 1,381 sq. km. of territory has been recaptured and control over 41 settlements in the Kherson direction has been reclaimed, Ukrainian Commander-in-Chief Valeriy Zaluzhny said on Telegram, as translated via Google Translate.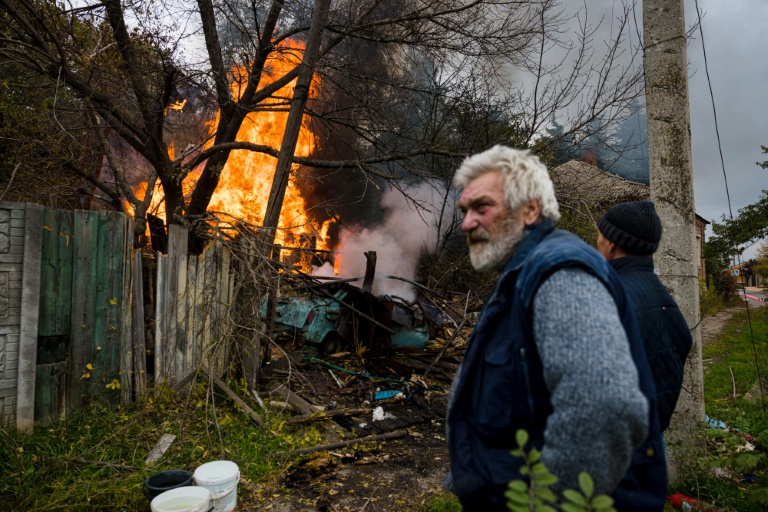 Related Articles


[ad_2]

Source link