[ad_1]

Nearly half of top foreign-policy experts believe Russia may collapse or break up in the coming years due to civil war or political disintegration, a new poll found.
In a new survey by the American think tank Atlantic Council, at least 46% of foreign experts said they are anticipating Russia to collapse within the next decade as a consequence of Russian President Vladimir Putin's unprovoked, full-scale invasion of Ukraine.
At least 21% also said they consider Russia the most likely country to become a failed state within the next decade. In comparison, only 10% named Afghanistan and only 8% said Pakistan and Venezuela.
The poll also found that 40% of experts expect Russia to break up internally as a result of "revolution, civil war or political disintegration."
"Ukraine clearly highlights the possibility of internal problems for Russia, and the possibility that the war itself might have boomerang effects for not only its leadership but for the country as a whole," Peter Engelke, the think tank's deputy director of foresight, told The Financial Times in an interview.
The Atlantic Council poll surveyed a total of 167 experts who come from a variety of backgrounds, including the private sector, academic or educational institutions, non-profits, government and consultancy.
Over the past 10 months, Moscow has been hit by numerous economic sanctions and suffered battlefield losses against Ukrainian forces. A British government source told The Times of London that it may take Russia at least 30 years to recover its superpower status following the war.
In February, Putin announced the start of the invasion, which he called a "special military operation," with the aim of "demilitarizing" and "de-Nazifying" Ukraine. The Russian army's initial goal was to take over Kyiv but failed to do so.
By late March, Russian forces began retreating to the north. The Kremlin then proclaimed a new objective, which included occupying Donbas, consisting of the regions of Luhansk and Donetsk. Russian forces managed to capture most of Luhansk but made little progress in Donetsk.
In September, the Ukrainian army launched two counteroffensive operations and successfully expelled Russian forces from the Kharkiv Oblast, allowing them to press forward into Luhansk. Kyiv also succeeded in November in driving Russian forces out of Kherson city, the only regional capital that Russia managed to capture in the war.
It is unclear where Ukraine will launch its next counteroffensives. An assessment by the U.K. Ministry of Defense suggests future Ukrainian counteroffensives will focus on the temporarily occupied regions of Luhansk and Zaporizhzhia.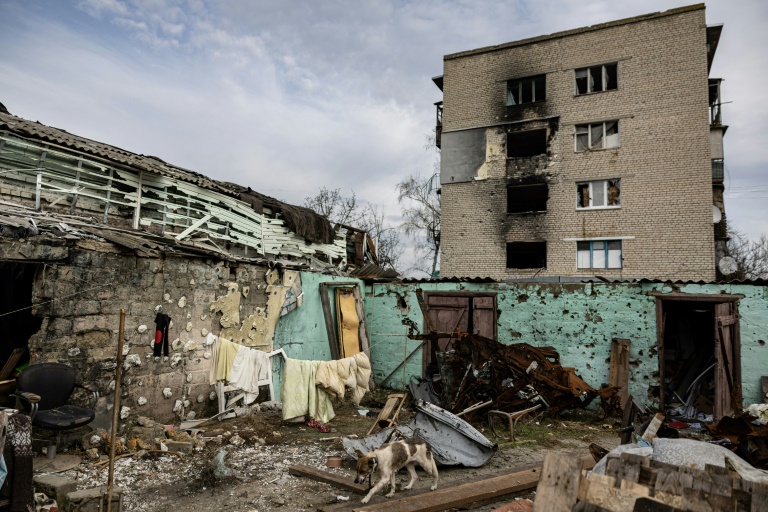 Related Articles


[ad_2]

Source link