[ad_1]

A Russian colonel in charge of managing and training newly-conscripted soldiers has died by suicide after he was given "impossible" tasks by his senior officers.
The widow of Vadim Boyko, the deputy head of the Pacific Higher Naval School, one of the Russian Navy's two higher educational institutions, wrote an open letter to Russian President Vladimir Putin asking him to investigate her husband's death.
Yulia Boyko sent her letter to Putin on Nov. 20, but it was made public this week, Russian news outlet Meduza reported.
Yulia wrote in the letter that a mobilization point had been set up in September at the institution where her husband worked. The colonel was tasked with taking care of the reception, accommodation and control of the Russian conscripts.
The widow said her husband almost did not spend the night at their house as he was laser-focused on tending to the mobilization's problems. Yulia added that Boyko did not receive any support from his superiors and later realized that they were making him a scapegoat for "all the failures and shortcomings."
Boyko was deployed to a training ground in Sergeevka in Primorsky, a far-east region in Russia. He was ordered to repair military hardware to be sent to Ukraine and to train mobilized Russian men.
Yulia claimed he encountered problems as "it is impossible to complete combat missions with such equipment," but the head of the training facility, Rear Admiral Oleg Zhuravlev, did not assist him.
As a result, Boyko lost 15 kilograms (33 pounds) in weight and suffered from insomnia for about a month, according to his wife.
Yulia wrote that on Nov. 14, when inspectors from a commission arrived to check the complaints of the conscripts, Zhuravlev went on sick leave. But Boyko was charged with allegedly damaging state property.
"Inspectors have already openly informed Colonel Boyko that for the loss and damage to state property, more than 100 million rubles ($1.6 million) of debt will be hung on him and he will be prosecuted with confiscation of property," Boyko said in her letter.
Yulia noted that her husband was found dead on Nov. 16 inside his superior's office in the naval school.
The widow said Boyko was seated on a chair and fired five bullets from his service weapon.
She believed that her husband "clearly wanted to attract the attention of the leadership of the Russian Federation and give them a signal that there is a problem, that something needs to be done and that the Motherland is in danger," according to her letter.
Law enforcement agencies did not comment on Boyko's death, according to Meduza.
The colonel's death reflects the growing dissatisfaction in Russia over Putin's handling of partial mobilization for his military offensive against Ukraine.
A Russian brigade expressed their grievances to their regional governor as they had been thrown into an "incomprehensible battle," CNN reported.
"As a result of the 'carefully' planned offensive by the 'great commanders', we lost about 300 men, dead and wounded, with some MIA over the past four days," the soldiers of the 155th Brigade of the Russian Pacific Fleet Marines said in their letter.
If you have thoughts of suicide, confidential help is available for free at the National Suicide Prevention Lifeline. Call 1-800-273-8255. The line is available 24 hours, every day.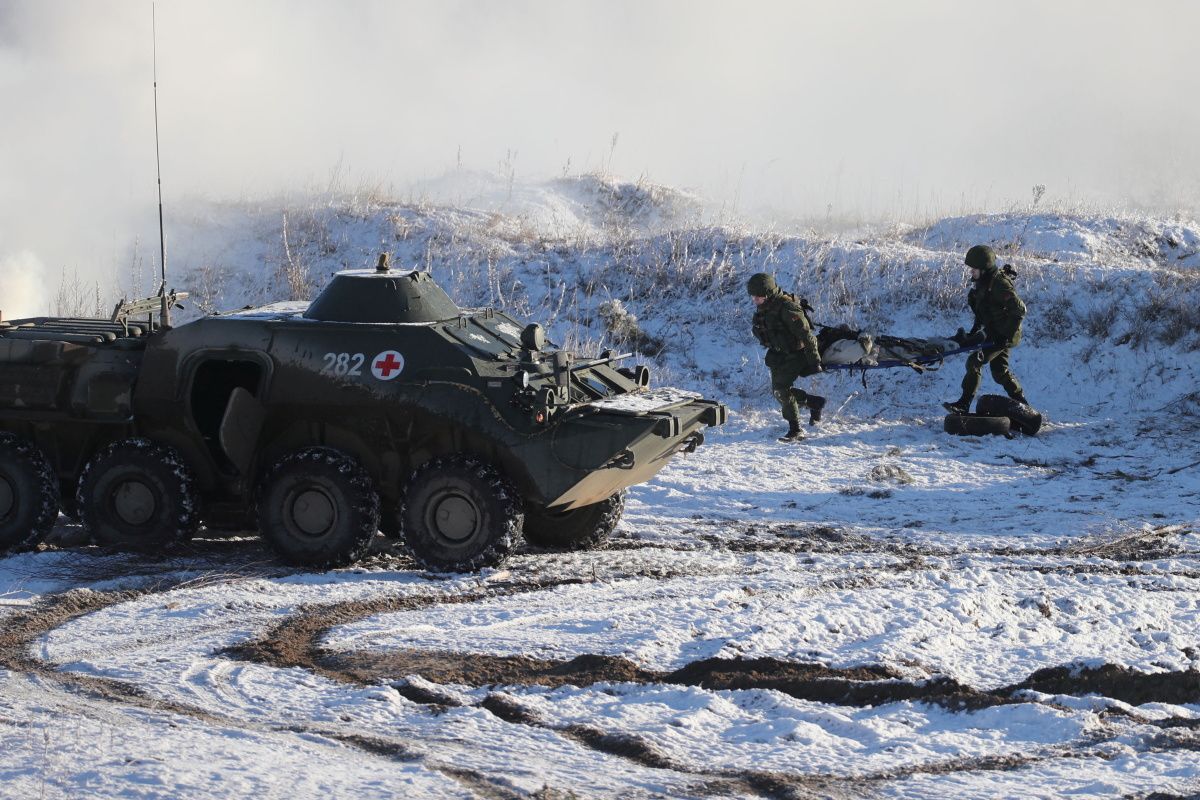 Related Articles


[ad_2]

Source link