[ad_1]

Many Russian conscripts who have been deployed to the war in Ukraine are now falling ill as they struggle with "very poor" conditions in the battlefield, exacerbated by a lack of food and water.
In addition to the lack of food and water, a group of mobilized conscripts from the Republic of Bashkortostan said they were sent to Ukraine without any prior preparation or training, as per a video message shared on Telegram by Russian independent media Dozhd.
"Part of our staff was sent to the fields, where people have no water, no drink, no food. They have to buy everything at their own expense," the soldier said in the video, as translated by Google Translate. "Sleeping in hangars on bare floors, people keep getting sick," the soldier added.
Some soldiers who were sent to Saratov were given weapons by their commanders for a demonstration during "combat training." However, the guns were later taken back, the outlet said, citing a military personnel's relative.
Aigul Gazizoca, a soldier's wife who also spoke to Dozhd, said she was able to talk to her husband who was "digging trenches" even while explosive shells were flying nearby.
There are multiple reports that point to the Russian army's struggle to train and provide resources to its soldiers and conscripts. Earlier this week, a separate group of mobilized Russian soldiers was captured in a video message where they accused their commanders of leaving them "like dogs" on the battlefield, adding that they barely had any weapons and medicine to use.
"We don't have shovels or anything with us, we have only our personal uniforms, which humanitarian aid helped us with. We just live in the fields. No, no, they bring some food, literally twice a day. We make fires, cut down trees, and dig with whatever God gave us," the soldiers said.
Last week, Olesya Shishkanova, the sister of a recently mobilized soldier, posted an audio clip on her VKontakte page where her brother was heard saying they were forced by the Russian command to buy their own grenades and equipment to use in the war. The soldier also said they were given rusty weapons, which they just painted over.
Reports about Russia's struggle with supplies come as their military death toll rises to 68,420, per estimates from the Ministry of Defense of Ukraine.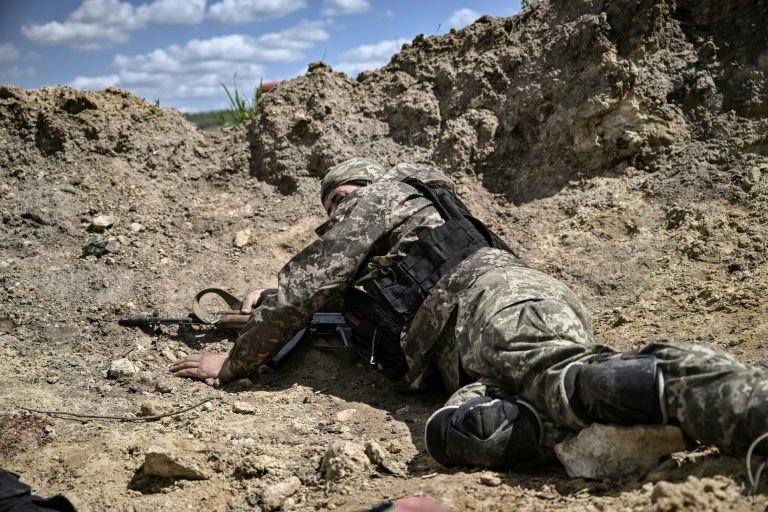 Related Articles


[ad_2]

Source link