[ad_1]

Russian conscripts are expecting to achieve victory in the war against Ukraine "by springtime" as the conflict extends into its tenth month, according to a report.
Speaking to The Moscow Times, 44-year-old volunteer soldier Zviad said the Russian army only needs to "overcome" the difficulties in the conflict in Ukraine to bring together "a commonwealth of friendly states" in the Soviet Union.
"We expect victory by springtime… The Soviet Union is our common homeland so we're here to fight for our countries too," the soldier told the publication. "A commonwealth of friendly states, including Ukraine, Belarus, Georgia and others will be together. We need to overcome these difficulties, then everything will be alright."
Zviad's comment comes after President Vladimir Putin claimed that "moral, historical rightness" is on Russia's side despite facing international condemnation for its invasion of Ukraine.
"It was a year of truly pivotal, even fateful events. They became the frontier where we lay the foundation for our common future, our true independence. This is what we are fighting for today, protecting our people in our historical territories in the new regions of the Russian Federation. Together, we are building and creating," Putin said, referring to Ukrainian regions Russia annexed in sham referendums. "Moral, historical rightness is on our side."
Since the war began in February, Russia has bombarded Ukraine with missiles and drones. Last Thursday, Moscow launched what Kyiv called one of the biggest missile barrages throughout the conflict. The attacks killed at least three people and caused power outages in Lviv, Kyiv, Kharkiv and Odesa.
Russian missiles also targeted the Ukrainian regions of Khmelnytskyi, Mykolaiv and Zhytomyr, as per CNN.
As of Dec. 26, the Russian army killed a total of 6,884 Ukrainian civilians, including 6,455 adults and 429 children. A total of 10,947 civilians also sustained injuries due to Russian shelling and air strikes, according to estimates from the Office of the United Nations High Commissioner for Human Rights (OHCHR).
In contrast, the Russian army has lost a total of 106,720 military personnel over the past 10 months. The figure includes 760 deaths reported over the past day by the Ministry of Defense of Ukraine.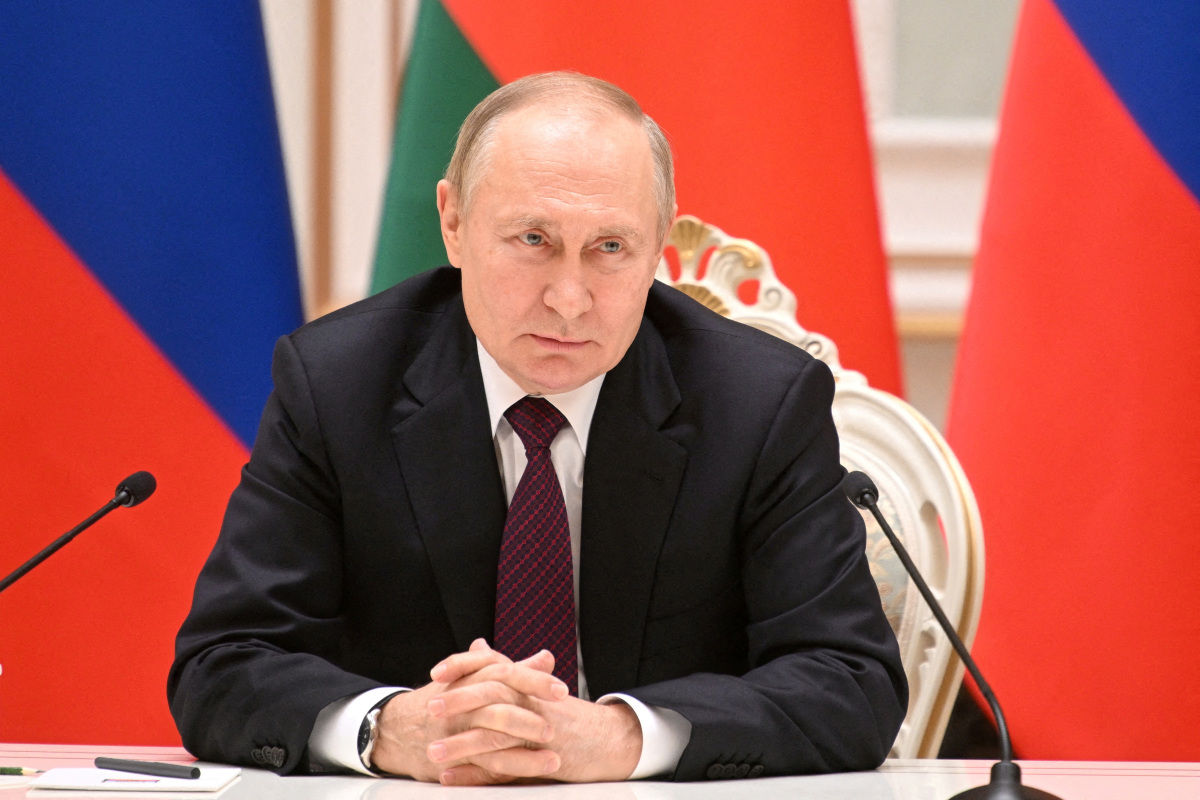 Related Articles


[ad_2]

Source link